Simon on Emblem3: I won't let anyone else sign them
'X Factor' mentor has complete faith in his trio of California skater boys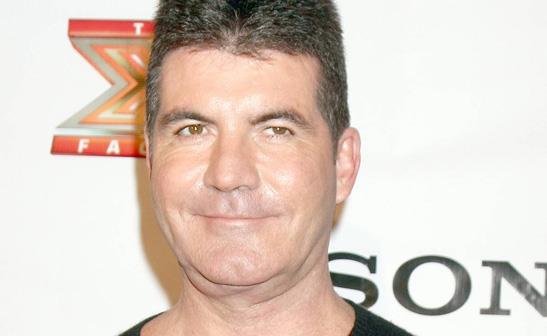 WENN
"X Factor" mentor Simon Cowell has complete faith in his trio Emblem3, insisting he would sign them to his record label if they don't win the competition. Three seems like the lucky number for the California skater boys: In addition to the three members in their group, Emblem3 has kept steady in third place on the leaderboard for the past two weeks.
Bing: 'The X Factor' | Photos: Season 2 highlights
And although they'll have to work hard to move up to No. 1 and win the contest in the semifinals, their mentor believes that they still have a shot at winning the $5 million recording contract. But if they don't, he is confident they'll have no problem making it big in the industry after the show wraps.
Plus: TV's best Scrooges | 2012's most memorable TV moments
When asked if he would sign Emblem3 to his label, Cowell tells the Hollywood Reporter, "I think there's a pretty good chance. I'm not going to let anyone else get them ... There'll be some pretty big announcements at the end of the show." And Cowell has not forgotten his girl group, Fifth Harmony, either. He promises to continue to support both groups as they try to make it outside of the reality show. Cowell's two groups head into the semifinals on Wednesday, as they face off against two front-runners: Britney Spears' teen Carly Rose Sonenclar and L.A. Reid's country singer Tate Stevens.
"The X Factor" airs Wednesdays and Thursdays at 8 p.m. ET/PT on FOX.