Jennifer Hudson commends 'Idol' execs
Season 3 veteran still keeps tabs on the show, bullish about new judging lineup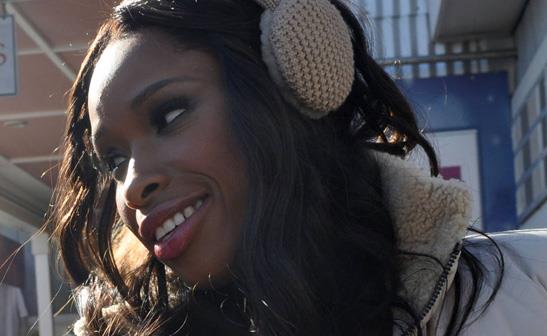 WENN
"American Idol" veteran Jennifer Hudson has credited show producers for the judging shake-up and controversy as a strategic plan to keep the program popular. The Season 3 contestant was unexpectedly cut from the competition in 2004 but went on to become one of the most successful Idols in the show's history with a brilliant music career and, of course, the 2006 Academy Award for her role in "Dreamgirls."
Bing: More about 'American Idol' | Video: Watch clips | Photos: See the hopefuls
Nearly nine years later, Hudson tells MTV News that she still keeps tabs on the show that started it all, especially with a new, much talked-about lineup that is so different from the one she sang in front of in Season 3. She explains, "It's television, and 'Idol' is very good at what the machine does ... I haven't really watched this season. Although I am in the wings, and I always try to peek in and check it out. I am curious to see the judges on the show, from Mariah (Carey) to Nicki (Minaj). And I'm not too familiar with anyone else, but I think the public is so used to seeing the faces of Simon (Cowell), Paula (Abdul) and Randy (Jackson). It's kind of hard to adjust to new characters. So whatever they're doing, it's probably a good thing."
Plus: 15 TV actors who have worked with Kevin Bacon | Canceled or renewed
Hudson is currently promoting her new film, "The Inevitable Defeat of Mister and Pete," which premiered at the acclaimed Sundance Film Festival, and also gearing up for her debut on NBC's Broadway-themed "Smash."
"American Idol" airs Wednesdays and Thursdays at 8 p.m. ET/PT on FOX.

Love Jennfer but AI has become such a piece of trash anymore.  I have left it in the dust, there is nopthing left for AI to do but to go away, now!  Please go away now anf save us from anything more this year.  I don't watch it but I have to hear averything abouti and this year nothing is good about it.  I hear Randy has learned how to direct traffic better in the parking lot which is te best place for him.
Are you sure you want to delete this comment?