Randy Jackson Reportedly Back as 'Idol' Judge
After much indecision, the judging vet appears headed back to his spot on the panel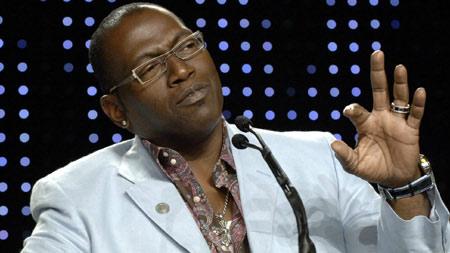 Time to bust out all your pitchy impressions of everyone's favorite dawg, the talent hunter Randy Jackson.

TV Guide

,

Deadline

and

Hollywood Reporter

are all citing "inside" sources who claim the longtime "American Idol" judge is indeed heading back to the assessors' panel for Season 12. 




Bing: "American Idol"

|

Randy Jackson




Apparently, Jackson made the decision (or was offered enough of a salary bump by

returning producer Nigel Lythgoe

 ... whichever) to reclaim his familiar seat after negotiations with

Enrique Igelsias

fell apart. If true, there's no word yet on who (if anyone) will take over for Jackson in a mentoring capacity. However, we can expect the finalized judges table of Jackson, 

Mariah Carey

, 

Keith Urban

 and 

Nicki Minaj

 to be officially announced in the near future.

 

 

Man, this makes the

"Modern Family"

contracts brouhaha seem uncomplicated by comparison.




"American Idol" Season 12 premieres in January 2013 on FOX.