Snooki and JWoww call out staged reality shows
MTV stars say their own series document are 'real life'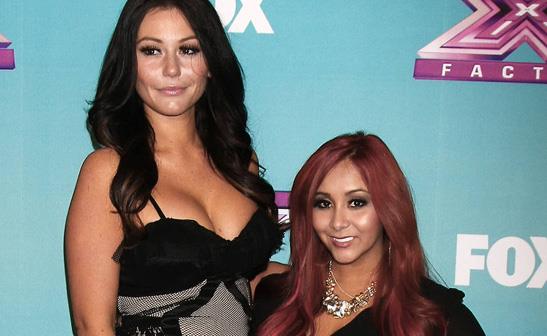 WENN
Nicole "Snooki" Polizzi and Jenni "JWoww" Farley have defended their reality show, insisting that, unlike their spin-off "Snooki and JWoww," many other programs are staged. In a time when many new reality TV series are popping up on every network, the former "Jersey Shore" stars are experts in distinguishing what is real and what is created just for the cameras.
Bing: More about Jenni 'JWoww' Farley | Snooki | 'Jersey Shore'
After six seasons on the MTV beachside series, the two best buds have become successful in their own spin-off, which recently began its second season. And they tell the Hollywood Reporter that "Snooki and JWoww" is as real as it gets, unlike their competitors. Farley says, "We're staying true to reality TV. This is real life. I'm noticing a lot of reality TV is staged." Known for her candidness in front of the camera, Polizzi adds, "I can tell when it's not real. On our show, you can't make this stuff up. Even how they talk and it's just ... it doesn't feel real."
Plus: Biggest TV interview revelations | 10 things guaranteed to happen on 'American Idol'