'Bachelor Pad' Ends With Surprise Proposal
Season 3 ends in an appropriately explosive fashion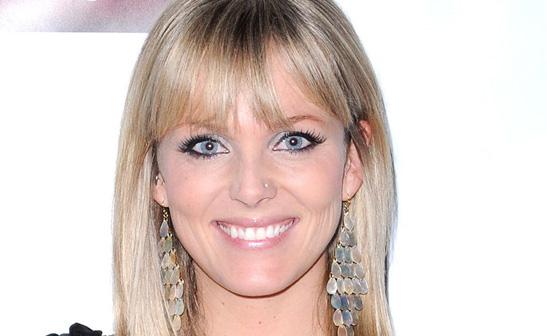 WENN
"Bachelor Pad" Season 3 has come to a stunning close as one winner's back-stabbing helped him net $250,000, while another pair walked away engaged. After a summer of drama, the third season of "The Bachelor" spin-off show's finale ended in an appropriately explosive fashion.

Bing: More about 'Bachelor Pad' | Photos: See this season's cast

On the Monday episode, all 21 contestants were brought back for a reunion to rehash what went on in the "Bachelor Pad" house. While some of the contenders made enemies for life, a few found their soul mates, including "Bachelorette" Season 8 villain Kalon and "Bachelor" Season 16 runner-up Lindzi, who continued their relationship outside of the house. Lovebirds Tony and Blakeley unexpectedly fell for each other halfway through the series and also decided to continue their romance without cameras around. In fact, she plans to leave her native Charlotte, North Carolina to move in with Tony and his son in Portland, Oregon.

Plus: Must-see, new fall shows | New fall shows to avoid
But Tony shocked Blakeley and everyone in the studio when he professed his love for her and bent down on one knee to propose. With the "Bachelor" go-to Neil Lane sparkling diamond ring, Blakeley said yes right away, and their co-stars rushed to congratulate them. As for the competition, two couples were left to vie for the grand prize -- Chris and Sarah, and Nick and Rachel. Going into the final vote, Nick and Rachel knew Chris had made a lot of enemies, making it easy for them to win over the scheming pair. As predicted, Nick and Rachel received all but one vote from the panel of contestants to win the $250,000. The final challenge posed a question between the winners, as they each had to decide whether or not to share the money or keep the quarter of a million dollars for themselves.

In a stunning turn of events, Nick decided to keep the $250,000, and since Rachel did not come to the same conclusion and instead chose to share they money, she walked away with nothing. Nick defended his decision by insisting no one helped him get to the winner's circle except for himself, which is why he opted to keep the cash. He claimed, "It's ironic that no one ever would have put their money on me to sit here and win this. I was on nobody's radar, nobody was ever on my team, and I did this all by myself. Nobody cared how I was going to vote. Nobody cared what my plan was. I feel like I'm an outsider... Rachel never wanted to be my partner... She tried to leave on me three times. "You know how bad it sucks when you're in the final competition to sing together and you tell me that 'If (former partner) Michael and I were in this competition together, we'd win this for sure'? But I was your partner. So I decided to keep it." Heartbroken and angry, Rachel was left stunned by his decision and later demanded an explanation backstage, ranting, "How could you be so heartless?" Nick, who clearly didn't regret his choice, left Rachel with no solid answer and was escorted away in a limo with $250,000 to his name. He concluded, "I don't owe this to anybody. She's a sweet girl, but this is 'Bachelor Pad.' Anything goes."