Gene Simmons' Daughter Auditions for 'The X Factor'
Report suggests Sophie's singing received mixed reaction from the judges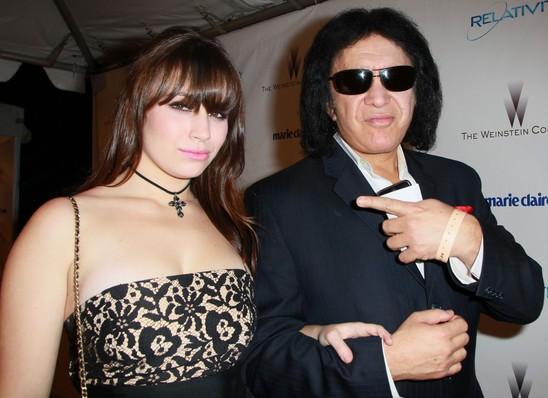 Sophie Simmons, the 19-year-old daughter of KISS rocker Gene Simmons, reportedly put her genetically superior tongue to good use on Sunday as an "X Factor" contestant.


According to Britain's Daily Mail, Sophie -- who co-stars on her father's A&E reality show, "Gene Simmons Family Jewels" -- earned a mixed reaction from Simon Cowell, Britney Spears, L.A. Reid and Demi Lovato at the show's Season 2 San Francisco auditions.

Bing: More about 'The X Factor' | 'Gene Simmons Family Jewels'

Distancing herself as far as possible from charges of nepotism, the Mail reports that the hopeful music star didn't tell her parents about her Father's Day audition until Saturday -- to prevent dad from, um, making a few calls.

Also: TV's boys of summer | Summer reality TV fare
Yet a day's notice was still enough time for him to charter a private jet from Las Vegas. And, quite frankly, having Gene Simmons around to attract the show's cameras punched a gaping hole in Sophie's argument that "this isn't about my dad; this is about my audition."


According to the Mail, Reid asked Gene: "She's your daughter. It should be a yes?" Cowell then said: "No, that's not going to happen. She's just going to get a fair shot."


Although the Mail reports that the judges "didn't all agree on Sophie's performance," there's no word on whether she made it to the next round.


Season 2 of "X Factor" premieres in September on FOX.
Are you sure you want to delete this comment?