Howard Stern Already Under Fire
Parents Television Council urges corporations to boycott 'America's Got Talent'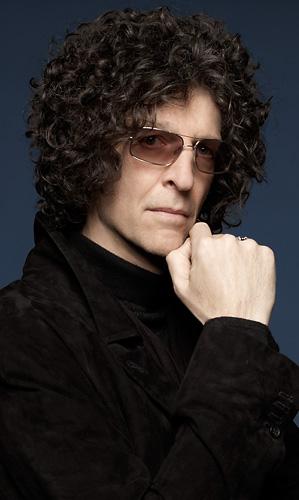 You know the old saying: The more things change, the more Howard Stern will forever be shadowed by protesters and censors with distaste for his incendiary persona on
"The Howard Stern Show."
Earlier this morning,
TMZ claimed to have exclusively obtained and published a letter
that was allegedly drafted by the Parents Television Council (PTC) and sent to all "America's Got Talent" advertisers. The scathing memo insists that the radio host-turned-"AGT" judge's "reputation for sleaze and misogyny is well known." It elaborates that, "To our knowledge, his only previous judging experience consisted of looking at insecure, naked young women and telling them whether or not they were hot enough to pose for Playboy
."
This last point is not entirely true, but we digress.
Bing:
More on "America's Got Talent"
 |
Howard Stern
 |
PTC
As it happens, PTC wasn't exactly hiding from the letter, which they
openly posted
 on their own site just a few hours after it was leaked on TMZ. The official document also clarifies that it represents excerpts of several letters sent last week from the organization's president, Tim Winter, to more than 90 corporations.
PTC's goal? Encouraging ad agencies to "consider alternative network television programming" for their money and prematurely elude what "will likely result in a sharp increase in explicit content" during the family oriented competition series. Because, as we know, well-endowed corporations generally uphold superlative values. 
Neither Stern himself nor NBC have responded as of yet, although we're sure PTC has received a grievance or two from a mysterious, concerned viewer only known as Baba Booey.
UPDATE: Dan Isett, director of public policy for PTC, responded to our request for comment by clarifying that, "If sponsors are going to risk their hard-earned corporate brand on sponsoring a show with him attached to it, they need to go into it with their eyes wide open," adding, "If Stern's gonna behave himself, so be it. The question is, can he do that, and will sponsors pay for it if he doesn't?"
"America's Got Talent" premieres Monday, May 14, at 8 p.m. ET/PT on NBC.