Jeff Lewis 'Flipping Out' on assistant?
Report: Bravo star sues to block tell-all book by Jenni Pulos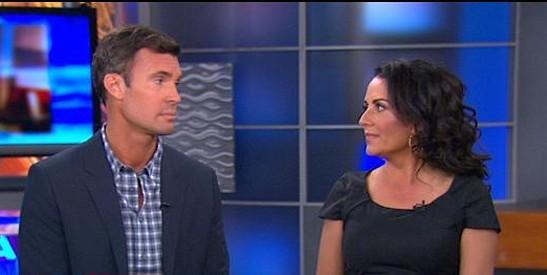 "Flipping Out" star Jeff Lewis is living up to the name of his reality show. The real-estate and design entrepreneur hit the ceiling, according to Deadline, upon discovering that his longtime (and presumably now former) assistant, Julia Louis-Dreyfus look-alike Jenni Pulos, was writing a tell-all book about working for the obsessive-compulsive​ fussbudget. (Their relationship is at the core of the Bravo series, currently in its sixth season.)

Bing: More about Jeff Lewis | Jenni Pulos | 'Flipping Out'

Lewis is suing to block the book, which has an Amazon publishing date of Aug. 20, 2013. His suit argues that nondisclosure agreements Pulos signed in 2008, and again in 2010, render her unable to detail any confidential experiences.

Plus: TV's dream jobs and co-workers | Dead shows we wish could return
Lewis says in the suit that Pulos told him the book was not about him. However, when he requested an advance copy, he was rebuffed. In addition, he says, the book was initially titled "Hang In There, Baby: What One Of The World's Most Difficult Bosses Taught Me About Life, Work And Love" before being shortened to simply "Hang in There, Baby."

Of course, it's always possible that Lewis footed the cost of filing a suit to help generate publicity for his friend, whose book few would otherwise know about.

Do you think Lewis is wrong? Do you think it's all a drama-stoking charade?


"Flipping Out" airs Tuesdays at 9 p.m. ET/PT on Bravo.