Ryan Lochte Closer to Pulling a Kardashian
Olympic medalist in talks with E! to score his own reality show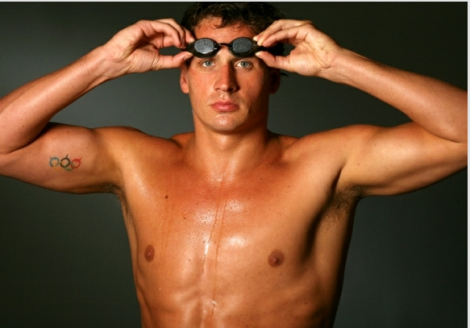 Despite speculation
that he might become TV's next "Bachelor" or join the cast of "Dancing With the Stars," Olympic gold medal-winning swimmer Ryan Lochte has something a little different in mind for extending his 15 minutes.
Bing
:
More on Ryan Lochte
Lochte is hoping to pull a Kardashian. He confessed Friday that he's in talks with E! to create his own reality drama documenting his day-to-day existence, not unlike E!'s ubiquitous Kardashian clan. "I've been lucky enough to get all these proposals. [But] we're gonna try to work with E! in getting my own reality TV show," the 11-medal winner
told Celebuzz.com
. "Where pretty much, they follow me on my normal day, just training, doing my own fashion line." His show, he said, "is me being myself. It's real. It's not fake." Sounds exciting. 
The reality show won't be Lochte's first official TV foray, though. The 28-year-old Gainesville, Florida, native is getting a small taste of Hollywood on the set of the CW's "90210," guest-starring on the show's October 29th episode. "It was my first acting gig and I was a little nervous going on set," the champ
told Us Weekly
. "I kind of messed up my lines the first couple of takes, but after talking with the cast and them helping me out, I started nailing it towards the end and it felt normal." No worries, Ryan. We're sure you'll get it down. After all, practice makes perfect.