'Girls': The Sandy breakup and Elijah shakeup
Plus, Adam's creepier than ever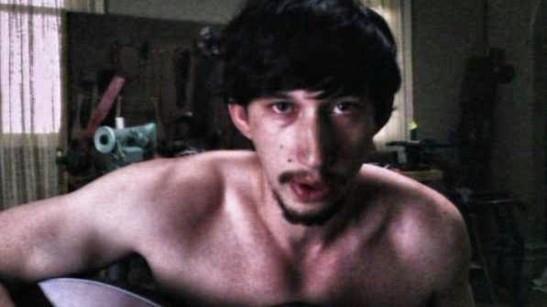 In Sunday night's episode, "I Get Ideas," Adam (Adam Driver) is just about the creepiest ex-boyfriend anybody can hope not to have. But more on that later.

Elijah (Andrew Rannells) tells George (Billy Morrissette) that he has had sex with a woman. Well, not sex really, but George breaks up with him anyway. But he's still not telling Hannah (Lena Dunham) because the woman is her BFF. Marnie (Allison Williams) begs Elijah for permission to tell Hannah that they've had sort of had sex, so she doesn't need to keep it from him.


Bing: 'Girls' | More on Lena Dunham


Space gets tight in the apartment Hannah shares with Elijah and Sandy (Donald Glover), whom Elijah grills for being a Republican. (Jemima Kirke's Jessa tells Hannah that political differences don't matter, by the way, as long as your rising signs are compatible.)


Sandy won't read the essay Hannah gave him for notes. ("He's not reading your essays, he's not reading you," Jessa says.) He has read it, however; he's just lying because he didn't like it. What comes out of Sandy sounds like some of the original criticism lobbed at "Girls": "Ultimately, it felt like just waiting in line and all the nonsense that goes through your brain when you're trying to kill time. There wasn't really anything going on. But it was really well-written."


Hannah claims this doesn't bother her, but now she's the one lying. She calls their artistic differences constructive and likens them to their political differences. He balks when she mentions gay marriage and gun ownership. Then he plays the race card and she claims she has never once thought about the fact that he was black.


"You have got to get out of here," he says. "You've got to go right now."


"Do you want to have sex still?" she asks. (The answer is, uh, no.)


Interviewing to be an art-gallery curator, Marnie makes an interesting discovery: no one in all of New York sees her as one. She rationalizes trading on her sexuality as a hostess at a club for old men. Hannah is disappointed but partially because no old men would pay to see her cash in her sexuality.


Want more TV? Like us on Facebook and follow us on Twitter.


Finally, we get to Adam. Whenever this dude doesn't get what he doesn't really want, then he really wants it. So he has now officially nominated himself Hannah's stalker. He sends Bjork-stalkery music videos (sample lyric: "You destroyed my heart"/"Thanks") and enters Hannah's apartment using the key she once lent him for emergencies.


"I always said he was murdery in a sexy way," Hannah tells Elijah. "But what if he's murdery in a murder way?"


While Adam is in the apartment, Hannah dials 911 then hangs up when she thinks she's overreacting. But that's not something you do if you don't want the cops coming. They do. They discover that Adam has outstanding parking tickets and an ignored summons for public urination, so they haul him away.


Hannah apologizes. And she means it. Really.


"Girls" airs Sundays at 9 p.m. ET/PT on HBO.