'Girls': Hannah and no sisters
Hannah flies solo into affair with dreamy doctor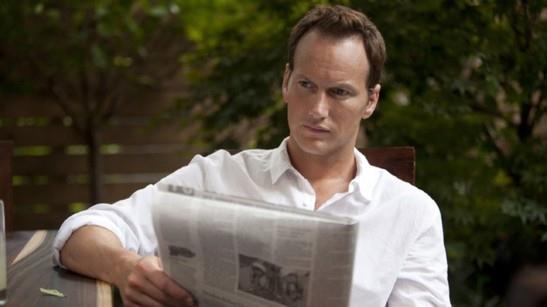 Sunday's episode, titled "One Man's Trash," was a first for playing Hannah (Lena Dunham) not against her girlfriends to see what she learns, or doesn't learn, but one-on-one against a fantasy she had always imagined would make her feel complete.


Bing: 'Girls' | More on Lena Dunham
A neighbor (Patrick Wilson) enters Grumpy's, the cafe where Hannah works for Ray (Alex Karpovsky), and reports that someone has been dumping trash from the cafe into his garbage can. Ray denies it, since Grumpy's has a dumpster out back. Ray is rude to the guy and Hannah storms out.


Hannah walks to the neighbor's brownstone and admits to the illegal dumping. She lost her dumpster key and was afraid to tell Ray. Oh yeah, and the neighbor is a hunk who owns the whole brownstone. So Hannah kisses him and she apologizes. They do it on his kitchen island before she asks his name (Joshua) or age (42).


Afterward, Hannah assures Joshua that she never does that. "I always have sex with people I know," she says. "I might know that they're bad, but I know them."


More facts drip out slowly. Joshua is a doctor. He's married but separated. (He worked too much and didn't notice how she was feeling.) He doesn't appreciate being called Josh.

After spending the day together, Hannah prepares to leave to give Joshua space. He asks her to stay. She doesn't believe him. She requires him to beg. He pledges to kill himself if she ever leaves. He says she's beautiful. When asked if she agrees, Hannah says she does but that "it's just not always the feedback I've been given." They do it on his bed.

The next day, at Joshua's insistence, they both call in sick. They do it on his Ping Pong table. She doesn't understand his high-tech shower and it nearly steams her to death. While recovering from her high-tech shower attack, Hannah breaks down and has a series of rambling emotional revelations. She wants to be happy, even though she didn't think she did. She wants material possessions, even though she knows she's not supposed to. And she wants someone else to want to be there after she's dead. 

Oh, and also, at three years old, Hannah told her mom that her babysitter touched her vagina in the bath. "My mom thought I was lying, obviously, and probably I was," Hannah says. "But whether I was lying or whether I was telling the truth, something's broken inside of me."


An understandably overwhelmed Joshua announces that he's retiring to his own bedroom because he has to wake up early for work. Hannah feels hurt. This is the man who pledged suicide a few hours ago and he's already withdrawing. Their first fight climaxes when, for the fourth time, Joshua won't permit Hannah to shorten his name to Josh. "It's the same name," she insists, "with an extra sound stuck on the end."


Want more TV? Like us on Facebook and follow us on Twitter.

But something deeper is off. Hannah has poured her heart out to Joshua. Yet he has revealed only the barest minimum about himself. (Asked about his divorce, for instance, he responded only with the bit about him working too much and not noticing how she felt.)


Is it just that Joshua isn't emotionally available? Or can it be that the dreamy doctor is dreamy in a literal way? Maybe he doesn't even represent a real person, but a tool that Lena employs -- and perhaps that even Hannah imagines -- to better understand who the woman at the center of all this creative angst really is.


Joshua asks Hannah to stay again, but she doesn't ask him to beg this time. It's over, apparently, as suddenly as it began. The next morning, Hannah wakes up alone in the brownstone, takes the garbage out to that familiar can and heads home.


"Girls" airs Sundays at 9 p.m. ET/PT on HBO.