'Grimm': It Gets Grim for Monroe
Someone wants him dead ... and for a heck of a reason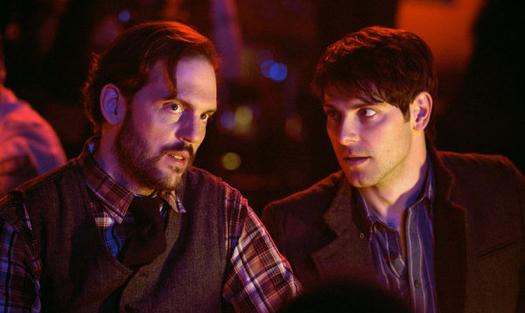 Portland-based homicide detective Nick Burkhardt can't catch a break. Being the titular Grimm is every bit the curse superheroes always say being a hero is, even while those of us watching or reading along is certain it is moreover a blessing.
Bing: 'Grimm' | Silas Weir Mitchell 
On the most recent episode things only get freakier for poor Hank, Nick's put-upon partner (played by Griffin Russell Hornsby, and good for some laughs this week). Sure, finally knowing what his partner is might eventually be a good thing, but the guy hasn't even managed to absorb Nick's creature-seeing ability and is spending the night with Nick's BFF Monroe and getting a crash course in all things Blutbad? Talk about overtime.
See, Monroe's old flame Angelina is back, not that she wants to be, nor does she want to do what she has been told to do: Kill Monroe. Having ravaged a man who was about to sexually assault her, she finds herself in the predicament of choosing between losing her own life, or taking on the dead man's assignment, which will cost Monroe his.
They bring in Nick, who agrees to help begrudgingly, as Angelina is already wanted for two other murders. She tells him of this third one and before the shock can even begin to wear off she alludes to there being even more. Nick also just happened to be pulled away from his first romantic night with Juliet in some time, and it was clear that not only might her memory be coming back, but that she might be up for making some new memories too.
Want more TV? Like us on Facebook and follow us on Twitter
Meanwhile, Monroe's new girlfriend Rosalee is conveniently called away during all of this (the old sick aunt shtick), so she's not in the way. Nick teams up with Angelina just long enough to find out – thanks to her basically wearing a wire – that the main reason Monroe has a hit on him is...well...Nick. Yup, having a Grimm as a best bud is frowned upon.
Ultimately, they get all Shakespearean on us. Monroe can fake being dead – but only for so long – and Angelina is to receive her payment as if she provided the service she has been asked to provide while Nick and Hank are to descend upon the bad guys. That was the plan anyway. Catch is, they take too long to cough up the cash and Monroe comes to. Angelina takes the bullet meant for him and Nick gets to take on the guy behind the hit in one of the best choreographed fight sequences of the show's albeit short run.
Of course, questions loom: What is Captain Renard's role in all this? He is seen at the end, clearly a key factor in the hit, and we know he's neck-deep in Juliet's amnesia.
Angelina's final words to Monroe are to be careful. They all should.
"Grimm" airs on Fridays at 9 P.M. ET/PT on NBC.