FEATURED POST
U.K. 'Queen of Chat' and 'Maury' guest host lands her own U.S. show
After her self-titled show "Trisha Goddard" wrapped in 2009, the U.K.'s "Queen of Chat" set her sights on the U.S. market. After just a few years of playing guest host on shows like "Maury," she's getting her own show, again. NBC Universal has sold the new syndicated daytime talker and aims to launch "Trisha" during the fall 2012 talk-show boom, which includes new shows from
Katie Couric
,
Ricki Lake
,
Steve Harvey
,
Marie Osmond
,
"Survivor" host Jeff Probst
and possible
Bethanny Frankel
.  
After her self-titled show "Trisha Goddard" wrapped in 2009, the U.K.'s "Queen of Chat" set her site on the U.S. market. After just a few years of playing guest host on shows like "Maury," she's getting her own show, again. NBCUniversal has sold the new syndicated daytime talker and aims to launch "Trisha" during the fall 2012 talk show boom, which includes new shows from
Katie Couric
,
Ricki Lake
,
Steve Harvey
,
Marie Osmond
,
"Survivor" host Jeff Probst
and possible
Bethanny Frankel
.
Bing:
More about Trisha Goddard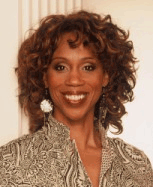 "Over the past several seasons of appearing as a guest host and conflict-resolution expert on 'Maury,' Trisha has proven, time and again, that her brand of talk resonates with viewers," said Barry Wallach, President, NBC Universal Domestic Television Distribution. "Trisha is the next hit from our experienced production team who are the leaders of syndicated drama-based talk shows and who have made 'Maury' the #1 talk show with Adults 18-49."
Goddard earned the title "Queen of Chat" in the U.K. as the host of a daytime talker that focused on relationships, families in crisis and reunions, and used infamous tools like the detector and DNA tests. She first broke into the business as a TV reporter/presenter in Australia, where she became the first black anchorwoman on Australian TV. While in Australia, Trisha also worked as a government advisor on mental health and continues her work as a mental health activist.
"Trisha" will help everyday people and their families navigate the tough issues they are struggling to overcome. She will take on topics important to women everywhere with her straight talk and no-excuses mentality. The new talker will be produced at the Stamford Media Center by the production team behind "The Jerry Springer Show," "The Steve Wilkos Show" and "Maury," which certainly says something about what to expect.
NBC Universal Domestic Television Distribution has sold "Trisha" to the Sinclair Station Group, including local broadcast stations in 27 major markets such as Tampa, St. Louis, Pittsburgh, Baltimore, Columbus and San Antonio.
"Tisha" aims to launch in September 2012.