FEATURED POST
There's life after ABC for struggling Courteney Cox sitcom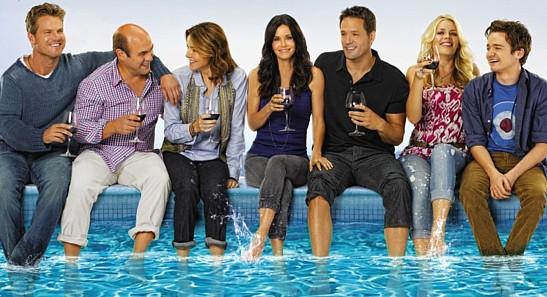 "Cougar Town" has just received a reprieve from the governor -- Governor Ted Turner. According to Deadline, Turner's TBS network has ordered a fourth season of the Courtney Cox sitcom, scheduled to air in 2013.

Bing: More about 'Cougar Town'

"Cougar Town's" currently airing third season has been low-ratings town, ranking an abysmal 20th out of ABC's 22 primetime shows as of May 3. The sitcom had been kept off the network's fall and midseason schedules. It finally landed in the Tuesday 8:30 p.m. slot only after ABC canceled "Work It" after two episodes.
Also: Is your favorite TV show returning next season?
In announcing the move, head of TBS programming Michael Wright called the series "a smart, whimsical sitcom that draws its humor from likable, relatable characters."


TBS has also landed the rights to air the first three seasons in repeats.
With the move, Cox officially breaks the so-called "'Friends' curse" by becoming the first former cast member to star in a sitcom lasting longer than three seasons. However, haters are likely to point out that it didn't last longer than three seasons on a major network.

"Cougar Town" airs Tuesday nights at 8:30 p.m. ET/PT on ABC.