FEATURED POST
TV's favorite housekeeper teams with movie funnyman for new sitcom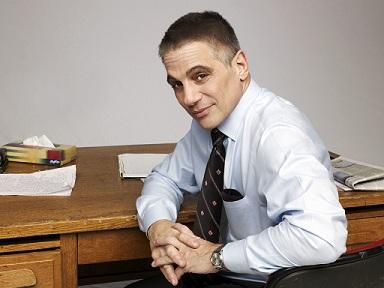 Donald Faison

and

"The Exes"

(which sounds like a terrible '50s Doo-wop trio) better watch out, because they're not the only show in town about grown, single men moving in together.

Deadline reports

that none other than

"Teach"

himself, Tony Danza (aka Tony Micelli aka  Tony Banta), is developing an ABC sitcom with Vince Vaughn's Wild West Picture Show Production. Man, that company moniker's a mouthful. 




Bing: More on Tony Danza

 |

Vince Vaughn




The as-yet-untitled project would allegedly focus on three pals who've gone through life's various twists and turns, only to find themselves at square one of bachelorhood, shacking up together near their kids and grandkids. It will also be a multi-camera series, for those who fret over the semantics of such things.

 

 

There's no word on whether Vaughn will appear on-camera, or what fictional nom de comedy they'll decide on for Danza's latest TV alter ego. Based on historical precedent, our guess is it will probably start with Tony. We'll be sure to update you as more information is revealed.