FEATURED POST
Executive producer Greg Daniels' carefully worded denial raises suspicions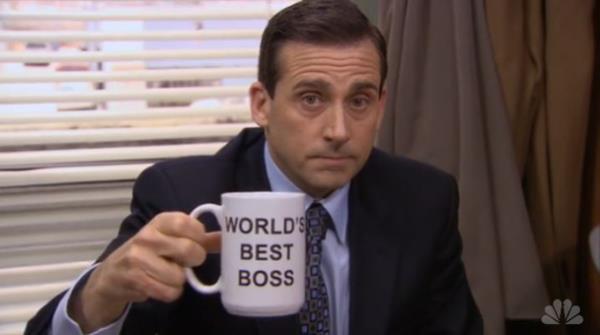 Saying goodbye to "The Office" wouldn't be the same if Michael Scott wasn't involved.
As fans know, Steve Carell brought the obnoxious-but-lovabl​e Dunder Mifflin boss to life for seven seasons until his departure from the show in 2011. For weeks, Greg Daniels, the executive producer behind the hit sitcom, has said Carell wouldn't be guest starring in the series finale, which airs May 16. But that's only half the story. Carell will be back but his appearance will be less of a guest-starring turn and more of a cameo, TVLine reports.
Bing: More on 'The Office' | Steve Carell
"I think Steve felt, and I agree, that the 'Goodbye, Michael' episode was his goodbye," Daniels told reporters last week during a teleconference, keeping up the charade. "And he didn't want to overshadow the ending that all the other characters deserved."
Plus: Personalities we love to hate | Former MTV stars still on MTV | Short-lived late night shows
Translation: Carell's appearance will be low-key. Meanwhile, an NBC spokesperson declined  comment, and the actor's rep swears "The Office" finale will be "Scott-free." Time will tell. Over the weekend, Carell shocked and delighted thousands of fans when he attended a wrap party, held in the real Scranton, Penn., with his former co-stars. 
"The Office" series finale airs Thursday, May 16, at 9 p.m. ET/PT on NBC.