FEATURED POST
Michael Bloomberg even wants a cameo on HBO series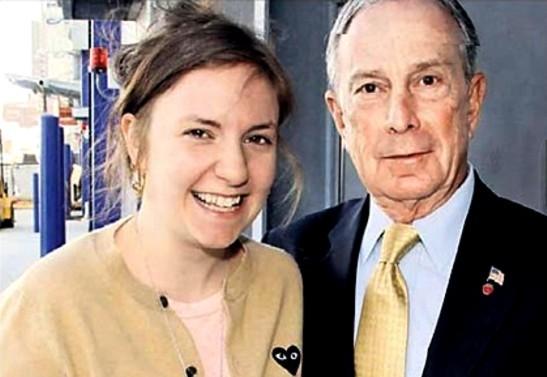 New York City Mayor Michael Bloomberg has come out officially in favor of
Lena Dunham
and her hit HBO series, "Girls."
Hizzoner is such a fan, Deputy Mayor Howard Wolfson tells the New York Post, that he's willing appear on the show whenever Dunham wants him.

Bing: More about Mayor Bloomberg | HBO's 'Girls'

"They need only whistle and we'd show," Wolfson says.


Well, then, we wonder about Bloomberg's favorite episode. Is it the one in which Hannah (Dunham) responds to abusive groping from a boss three times her age (Richard Masur) by propositioning him? Or is it the one where Hannah's friend, Shoshanna (Zosia Mamet), accidentally smokes crack? Maybe it's the one in which her boyfriend, Adam (Adam Driver), pleasures himself while verbalizing his fantasy that she is an 11-year-old junkie.
Plus: Prime-time soaps: Then and now | Also: Summer reality TV | Here comes the pride
It's not "Girls" that Bloomberg likes, it turns out, as much as the focus it places on Brooklyn as a cool place to live.


"We love the show for inspiring people to move to New York City and become the 'voice of a generation,' as Hannah would say," Bloomberg tells the Post.


In fact, according to the Post, the mayor is quoting a character from a show he does not even watch -- since he claims to watch no TV at home.


Season 2 of "Girls" is set to air on HBO in January 2013.