FEATURED POST
Several soap opera icons will take their characters to the Internet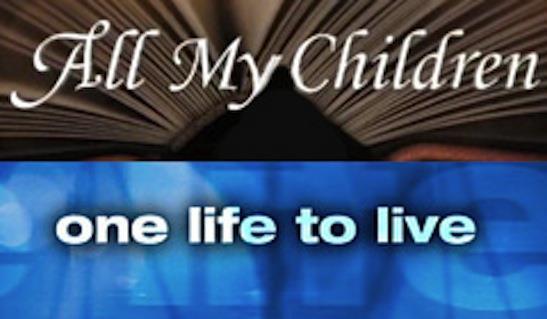 The online reboots of "All My Children" and "One Life to Live" have closed deals with an impressive roster of daytime icons. Prospect Park has released a list of talent, with the promise of more to come. "General Hospital" fans will be happy to see that John McBain (Michael Easton), Todd Manning (Roger Howarth) and Starr Manning (Kristen Alderson) aren't on the list, for now. 
Bing: More about 'All My Children' | 'One Life to Live'
"One Life to Live"
Stars who have signed on to return for the online rebirth of "One Life to Live" include Erika Slezak (Victoria Lord Buchanan), Robin Strasser (Dorian Lord), Tuc Watkins (David Vickers), Robert S. Woods (Bo Buchanan), Kassie DePaiva (Blair Cramer), Jerry verDorn (Clint Buchanan), Florencia Lozano (Tea Delgado), Melissa Archer (Natalie Buchanan Banks), Hillary B. Smith (Nora Buchanan), Kelley Missal (Danielle Manning), Josh Kelly (Cutter Wentworth) and Andrew Trischitta (Jack Manning). Sean Ringgold (Shaun Evans), Shenaz Treasury (Rama Patel) and Nick Choksi (Vimal Patel) have also signed as recurring castmembers.

The "One Life to Live" co-headwriters are Susie Bedsow Horgan ("As the World Turns," "One Life to Live") and Thom Racina ("General Hospital"). Their writing team includes Jessica Klein ("As The World Turns," "Beverly Hills, 90210"), Alex Dougl ("Royal Pains") and Jeff Wilber.
Plus: 15 actors to Kevin Bacon | Canceled or renewed | Births on TV
"All My Children"
Over at "All My Children," Darnell Williams (Jesse Hubbard), Debbi Morgan (Dr. Angela Hubbard), Vincent Irizarry (Dr. David Hayward), Lindsay Hartley (Cara Martin), Jordi Vilasuso (Griffin Castillo), Jill Larson (Opal Cortlandt) and Thorsten Kaye (Zach Slater) have signed contracts.
Carole Shure will serve as Production Executive for TOLN, while Chris Savage has signed on as Unit Production Manager/Line Producer for "All My Children" and "One Life to Live."]
There have been no premiere or production dates announced, but an earlier release stated production would begin in February. The Online Network (TOLN), the future home of the series, is not live yet, but fans can register for updates.