FEATURED POST
Teaser provides no footage, only cryptic quote from mystery female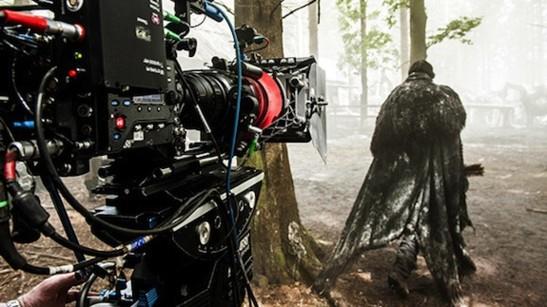 The battle to rule the mythical land of Westeros resumes next year when Season 3 of HBO's "Game of Thrones" premieres on March 31, 2013 (the numerically interesting, if not incredibly significant, 3/31/13).
 
Bing: More about 'Game of Thrones'
Airing before Sunday's "Boardwalk Empire" episode, the first teaser couldn't be more cryptic. Fifteen short seconds long, it offers no footage, just a quote: "The Great War is between death and life, ice and fire. If we lose, the night will never end."
It's not even clear who is narrating. (The British-accented woman's voice is not familiar, so it must belong to one of the new cast members announced this summer.)

Check it out:
Season 3 of "Game of Thrones" will premiere on March 31, 2013, on HBO.