FEATURED POST
Executive producer Glen Mazzara to leave zombie drama after Season 3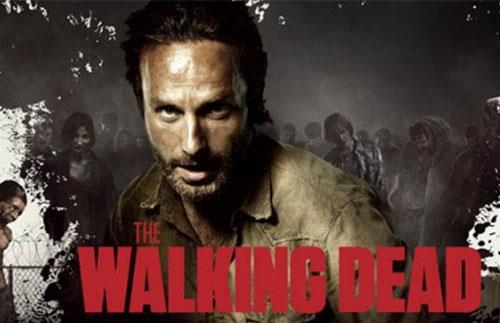 "The Walking Dead" will be back for a fourth season. That's the good news. The bad news is Glen Mazzara won't be running the show anymore.
AMC released a statement Friday -- on Mayan Apocalypse day, no less -- announcing the show's pickup and the departure of Mazzara, the hit zombie drama's current executive producer and showrunner.
Bing: More on 'The Walking Dead' |  Glen Mazzara
"Glen guided the series creatively for Seasons 2 and 3," AMC said in a statement. "(We're) grateful for his hard work. We are both proud of our shared success."
But in the end, apparently, AMC had one vision of the future for "The Walking Dead" and Mazzara had another. The network went on to say: "Both parties acknowledge that there is a difference of opinion about where the show should go moving forward, and conclude that it is best to part ways. This decision is amicable and Glen will remain on for post-production on Season 3B as showrunner and executive producer."
Plus: TV characters we lost this year | Best and worst shows of 2012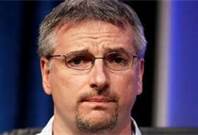 Mazzara was equally diplomatic and said he had an "amazing experience" but, he continued, "after I finish Season 3, it's time to move on. I have told the stories I wanted to tell and connected with our fans on a level that I never imagined. It doesn't get much better than that. Thank you to everyone who has been a part of this journey."
Soon after AMC released the statement about its No. 1 rated show, Robert Kirkman, the man who came up with "The Walking Dead" comic-book series, sent out a statement of his own. Kirkman is also one of the series' executive producers.
"I thank Glen for his hard work and appreciate his many contributions to 'The Walking Dead' and look forward to working with him as we complete post production on Season 3," Kirkman said. "I am also excited to begin work on another spectacular season of this show that I know means so much to so many people.
"This show has always been the result of a wide range of extremely talented men and women working tirelessly to produce their best work collectively. I believe the future is bright for 'The Walking Dead.' Thank you to the fans for your continued support."
This is the second changing of the guard for "The Walking Dead," a basic-cable hit that keeps gaining momentum -- the show now pulls in 15.2 million viewers. Just a few episodes into Season 2, AMC fired the drama's first showrunner and EP, Frank Darabont, due to creative differences.
No word yet on who will replace Mazzara.
"The Walking Dead" returns for part two of Season 3 Sunday, Feb. 10, at 9 p.m. ET/PT on AMC.