FEATURED POST
We guess what Nabila Haniss might find in reality star's unit of stuff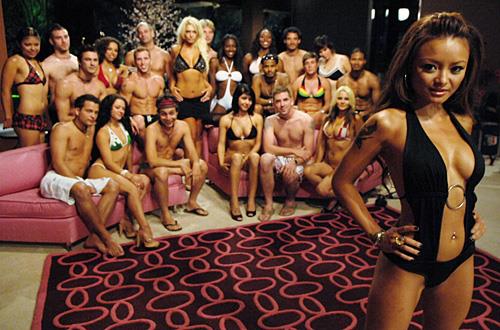 Granted, anointing either "Storage Wars" featured buyer Nabila Haniss or
"Shot of Love"
centerpiece-turned-p​ublic
disaster Tila Tequila (or was that the other way around?) a reality "star" is something of a stretch. But you've got to hand it to both: Tequila was recently gutsy enough to perform a topless rap at an
Insane Clown Posse
gathering, while according to
TMZ
, Haniss has plunked down nearly $3,000 on what she claims is Tequila's foreclosed storage space of randomness.
What's so bold about the latter, you may ask? Well, I'm thrilled you inquired. For one, it's got to be pretty icky parsing through mounds of what are even allegedly Tequila's clothing and personal diaries. But moreover, Haniss was
sued by Paris Hilton back in 2005
for pilfering the heiress' unit and hawking the stuff to slimy website Paris Exposed. But hey, she and Paris did eventually settle out of court, and Tequila has far less potent legal resolve than Ms. Hilton. So, ya know, why not take your chances? 
Meanwhile, here's our best guess at just what else might be lurking within Tequila's supposed grab bag of affects: 
"Storage Wars" airs Tuesdays at 8 p.m. ET/PT.