FEATURED POST
Daytime veteran to take the lead in show's first gay storyline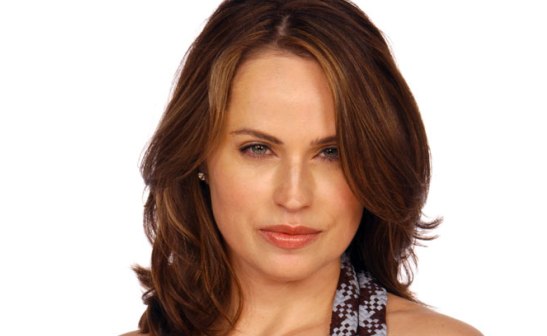 "The Bold and The Beautiful" has tapped daytime vet Crystal Chappell to take the lead in its first lesbian storyline. This May on the CBS soap opera, recent arrival Caroline Spencer will reveal she has two mommies. Chappell is set to play Danielle, the mother viewers haven't met yet. Caroline's other mom, Karen Spencer, last appeared in town in March to help introduce Caroline to locals.

Bing: More about "The Bold and the Beautiful"
"So excited to be at B and B! Cool peeps!" Crystal Chappell tweeted after EW broke the story. "I'm so proud to be a part of such a cool show."
Not much is known about Chappell's new character, yet, but Mama Karen is a familiar face. She is the surviving identical twin of original "The Bold and the Beautiful" character Caroline, for whom her daughter is named. Karen did the love triangle thing with Ridge and Thorne back in the day and since then, has popped in and out of town. No one has any idea she has (or had?) a relationship with another woman. Even her brother Bill will be none the wiser until young Caroline drops the news in mid-May, according to EW's report.
Chappell was most recently on "Days of Our Lives," but before that, she came out on "Guiding Light" when her character, Olivia, fell for Natalia. The pairing was so popular it inspired Chappell to launch the web series "Venice: The Series" after "Guiding Light" was cancelled. 
While a lesbian storyline isn't anything new to Chappell, it is a first for "The Bold and the Beautiful." The soap opera built around the fashion industry in Los Angeles has had gay characters on canvas before. Iconic character Sally Spectra even had a gay sidekick, Saul, for awhile, but there has never been a storyline built around a gay or lesbian character or characters.

With Chappell in this new role, that's about to change. 
"The Bold and the Beautiful" airs weekdays on CBS.