FEATURED POST
Producer confirms Showtime series to end after Season 8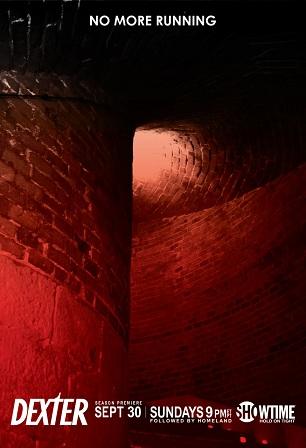 Insert whichever familiar pop-culture reference to finality you prefer --
"this is the end"
 and
"it's the final countdown"
come to mind -- but in the case of "Dexter," invoking the adage 
"eight is enough"
might be more apropos. 
In an interview with the Showtime drama's executive producer, Sara Colleton,
TV Guide confirms
that after "Dexter" completes its seventh and eighth installments, the serial-killing opus will cease its murderous ways for good.
Bing:
More on "Dexter"
 |
Michael C. Hall
"We wanted to end it this year, but the network convinced us that it would be best to do it in two years," explains Colleton. Echoing the M.O. of "
Breaking Bad
," she elaborates that, "in some ways, this is a two-season series-ender. We have worked that out and know where it's going to end. Next year will definitely be the last year of
 '
Dexter.' Absolutely."
Naturally, Colleton stays mum about whether our titular anti-hero will ultimately survive. For the time being, we'll just have to wait patiently for Season 7 to commence and find out if Deb and Dexter can overcome her encountering his "dark passenger."
"Dexter" Season 7 premieres Sunday, Sept. 30, at 9 p.m. ET/PT on Showtime.