FEATURED POST
Latest Season 7 trailer offers up suggestion of sororicide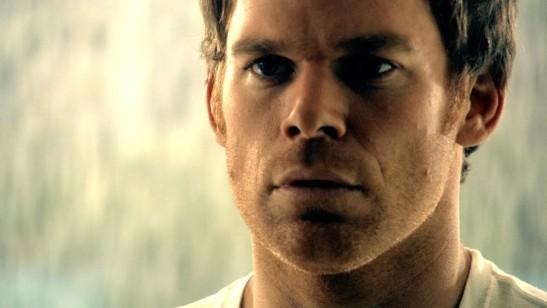 If the plot of "Dexter" proceeds as suggested by its full-length Season 7 trailer, Walter White is going to have some catching up to do to in the being hated department.

Bing: More about 'Dexter'
The trailer actually suggests that Dexter (Michael C. Hall) will contemplate murdering Deb (Jennifer Carpenter) to prevent his sister from taking him in. As the new Miami police lieutenant privately gathers evidence against her brother, the trailer suggests, her steak gets injected with Dexter's tranquilizer.


"The only thing worse than not knowing what she'll do," says Dexter's inner voice with extra creepiness, "is not knowing what I'll do."

Plus: Seriously funny actors | New, must-see fall shows | New fall shows to avoid
For a series with such crack writing, suggesting an outcome so strongly in a trailer usually means it won't happen. But that's just what they might want us to think.

Here, check it out for yourself:

Dexter's also got other problems, according to the trailer. He left one of his blood slides at the scene of the Marshall killing, which Captain LaGuerta (Lauren Velez) connects to the Bay Harbor Butcher investigation.


In addition, it appears that the character arc of Louis Greene (Josh Cooke) -- the new Miami Metro intern/Dexter stalker -- will be brief.


Season 7 of "Dexter" premieres Sunday, Sept. 20, at 9 p.m. ET/PT on Showtime.