FEATURED POST
Report: Kardashian co-host won't factor into next season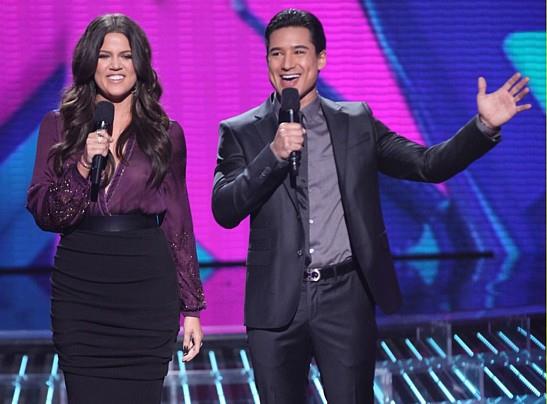 Sorry, Kardashians. Some jobs require actual talent. The New York Post is reporting that Khloe Kardashian has been shown the "X Factor" door. The youngest Kardashian sister has drawn criticism for appearing stiff and awkward while co-hosting the FOX singing competition with Mario Lopez.


"They are asking Mario to come back, but not Khloe," the Post quotes an unnamed inside source.

Bing: More on Khloe Kardashian | "The X Factor"


If true, this is only the latest in a continuing series of domino topples for "The X Factor," whose ratings plummeted 20 percent from the first to second seasons. Last month,
Britney Spears
vacated her judging chair -- before, most insiders felt, she was about to lose it. And fellow judge
L.A. Reid
quit in December, citing the need to spend more time being one of the few executives still employed by the music business.
Plus: TV's most influential African-Americans | Breakout stars of the season | 'Downton Abbey' shockers


According to the report, FOX and show creator Simon Cowell are considering British singer Cheryl Cole for a new judging table consisting of Cowell and three younger women. Cole was fired from the show's British edition last year, then filed a $2.3 million breach-of-contract lawsuit. Her return, the Post notes, "could be part of a settlement."

Would you fire Khloe?


Season 3 of "The X Factor" returns in the fall on FOX.