FEATURED POST
Co-star Kristin Bauer van Straten grew teary when asked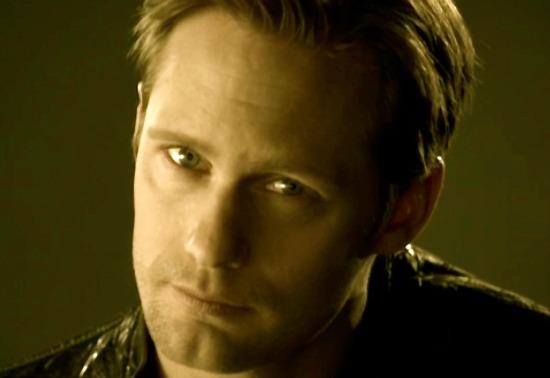 The future is not looking too bright for everyone's favorite "True Blood" vamp, Eric.
That unsettling Season 6 poster of a dying vampire, who looks too much like Eric (Alexander Skarsgard) for fans' comfort, isn't just causing concern for viewers but for the actor's co-stars as well. Kristin Bauer van Straten, who stars as Eric's progeny, Pam, on the hit HBO drama, grew teary eyed when the hosts of Access Hollywood asked her if Eric is doomed. 
Bing: More on 'True Blood' | Alexander Skarsgard | Kristin Bauer van Straten
"It is a fear of mine for a couple of reasons," the actress said growing teary Wednesday. "I love being around him." Such waterworks drew the attention of host Billy Bush and guest host Holly Robinson Peete and Bush said, "See? She knows something."
Plus: Who should be the next 'Bachelor'? | Spin-off shows we'd like to see | Why your children should watch TV
Unfortunately, in the end, van Straten didn't give Peete, Bush and fans the spoilers they craved. "Well, I know a lot of things," she said "But I won't say ... It's a family. You know, I'm around Alex often for 70 hours a week and we laugh and laugh. It's my favorite part of the job ... So I could cry thinking about (no longer working with him) whenever -- if it's 10 years from now and I'm not next to Alex, I'll be sad."
Although van Straten refused to say more, her tears are causing a lot of buzz online from Wetpaint to fan sites such as TrueBloodNet.com. What do you think? Are Eric Northman's days numbered? Weigh in on MSN TV's Facebook and Twitter pages.
"True Blood" Season 6 airs Sundays, at 9 p.m. ET/PT on HBO.