FEATURED POST
Which soap opera performers made the cut?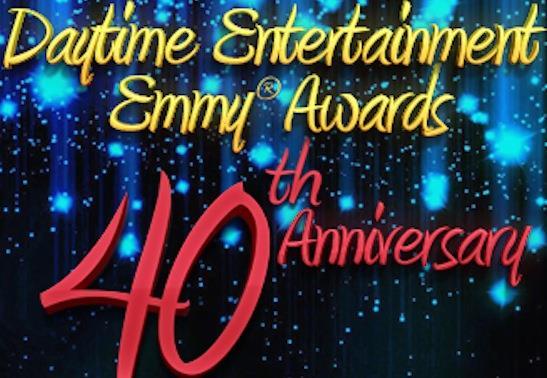 The performer pre-nominees for the 40th Annual Daytime Emmy Awards have been revealed. MSN TV has the rundown on which soap opera stars are pre-nominated for Outstanding Lead Actor and Actress, Supporting Actor and Actress and Younger Actor and Actress.
Bing: More on the 40th Annual Daytime Emmy Awards | Daytime Emmy rules
As previously reported, each daytime actor interested in joining the Daytime Emmy race was allowed to submit a single-scene clip of up to three minutes. Judging for that round began on Jan. 30, with 10 Daytime Emmy pre-nominees to be announced per category on Feb. 27. The Lead Actress pre-nominee category actually closed at 11 pre-nominees, due to a tie. 
Plus: 'Dancing With the Stars' cast | Shows that are signing off this year | Fantasy 'Real Housewives' cast
The next round is the Blue Ribbon at-home screenings. Blue Ribbon voting begins March 27 and runs through April 22, with the final Daytime Emmy nominees to be announced on May 1.
It bares mention that "One Life to Live" performers did not make the cut during their final year of eligibility. Only Kassie DePaiva and Roger Howarth entered the race. Howarth did land a pre-nomination for his time on "General Hospital," but not for his final run on "One Life to Live."
This year's Lifetime Achievement Award will honor Monty Hall ("Let Make A Deal") and Bob Stewart (creator of "To Tell The Truth," "Password," "The $10,000 Pyramid"). Word was the late Paul Rauch will also be honored, but there's been no update on that. There's also still no word on where the show will be held or which network will air it. 
And the pre-nominees are: 
Outstanding Lead Actor pre-nominees:

Don Diamont (Bill, "The Bold and the Beautiful")
John McCook (Eric, "The Bold and the Beautiful") 

Maurice Benard (Sonny, "General Hospital")
Jason Thompson (Patrick, "General Hospital")
Roger Howarth (Todd, "General Hospital")

Peter Bergman (Jack, "The Young and the Restless")
Doug Davidson (Paul, "The Young and the Restless")
Christian LeBlanc (Michael, "The Young and the Restless")
Michael Muhney (Adam, "The Young and the Restless")
Stephen Nichols (ex-Tucker, "The Young and the Restless")


Outstanding Lead Actress pre-nominees:


Susan Flannery (ex-Stephanie, "The Bold and the Beautiful") 
Heather Tom (Katie, "The Bold and the Beautiful")

Peggy McKay (Caroline, "Days of Our Lives")

Finola Hughes (Anna, "General Hospital")
Kelly Monaco (Sam, "General Hospital")
Kelly Sullivan (Kate/Connie, "General Hospital")
Laura Wright (Carly, "General Hospital")

Sharon Case (Sharon, "The Young and the Restless")
Jeanne Cooper (Katherine, "The Young and the Restless")
Melody Thomas Scott (Nikki, "The Young and the Restless")
Michelle Stafford (Phyllis, "The Young and the Restless")


Outstanding Supporting Actor pre-nominees:


Scott Clifton (Liam, "The Bold and the Beautiful") 

Bryan Dattilo (Lucas, "Days of Our Lives")
Shawn Christian (Daniel, "Days of Our Lives")
James Reynolds (Abe, "Days of Our Lives")
Greg Vaughan (Father Eric, , "Days of Our Lives")

Bradford anderson (Damian, "General Hospital")
Jeff Branson (ex-Ronan, "The Young and the Restless")
Billy Miller (Billy, "The Young and the Restless")
Peter Porte (ex-Ricky, "The Young and the Restless")
Greg Rikaart (Kevin, "The Young and the Restless") 
Outstanding Supporting Actress pre-nominees:


Katherine Kelly Lang (Brooke, "The Bold and the Beautiful")

Arianne Zucker (Nicole, "Days of Our Lives'")

Julie Marie Berman (Lulu, "General Hospital")
Nancy Lee Grahn (Alexis, "General Hospital")
Rebecca Herbst (Elizabeth, "General Hospital")
Lisa Locicero (Olivia, "General Hospital")
Robin Mattson (Heather, "General Hospital")

Jessica Collins (Avery, "The Young and the Restless")
Melissa Claire Egan (Chelsea, "The Young and the Restless")
Elizabeth Hendrickson (Chloe, "The Young and the Restless") 


Outstanding Younger Actor pre-nominees:

Adam Gregory (Thomas, "The Bold and the Beautiful")

Casey Deidrick (Chad, "Days of Our Lives")
Chandler Massey (Will, "Days of Our Lives")
Freddie Smith (Sonny, "Days of Our Lives")

Chad Duell (Michael, "General Hospital")
Tequan Richmond (TJ, "General Hospital")
Max Ehrich (Fenmore, "The Young and the Restless")
Bryton James (Devon, "The Young and the Restless")
Daniel Polo (Jamie, "The Young and the Restless")


Outstanding Younger Actress pre-nominees:

Linsey Godfrey (Caroline, "The Bold and the Beautiful")
Kim Matula (Hope, "The Bold and the Beautiful")
Jacqueline Macinnes Wood (Steffy, "The Bold and the Beautiful")
Camila Banus (Gabi, "Days of Our Lives")
Kate Mansi (Abigail, "Days of Our Lives")

Kristen Alderson (Starr, "General Hospital")
Lindsey Morgan (Kristina, "General Hospital")
Haley Pullos (Molly, "General Hospital")
Hunter King (Summer, "The Young and the Restless")