FEATURED POST
'Avengers' writer and director readies small-screen spin-off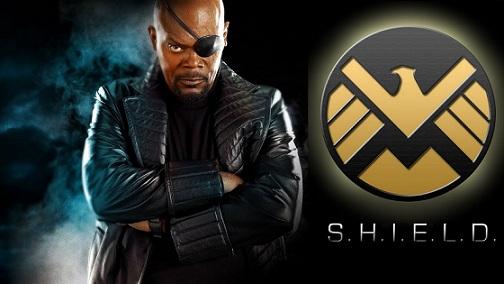 You know what they say: You can take the action/sci-fi auteur out of TV, but you can't take the boob tube out of the action/sci-fi auteur. And if no one's ever made such a pronouncement, then it would certainly apply to Joss Whedon. Fresh off writing "The Avengers" (aka the

second-highest-gross​ing

movie of all-time), and while prepping its sequel, the man behind cult small-screen favorites

"Buffy the Vampire Slayer," "Angel"

and

"Firefly"

has set his creative wiles on television once again.




Bing: More on "S.H.I.E.L.D."

 |

Joss Whedon

 |

"The Avengers"




Deadline

is reporting that ABC has officially ordered a pilot episode for Whedon's rumored "Avengers" spin-off and that it will be dubbed "S.H.I.E.L.D." That title should ring familiar to the bajillion people who flocked to see "Avengers" in theaters (nevermind longstanding Marvel comics freaks), as it's an acronym for the franchise's otherwise wordy-sounding espionage agency: Strategic Hazard Intervention Espionage Logistics Directorate or Strategic Homeland Intervention, Enforcement and Logistics Division.

 

 

No word yet on whether any of the movie's cast will appear in its sibling venture, although Whedon himself will be writing and producing, in addition to possibly directing the pilot. In other words, "S.H.I.E.L.D." will probably be somewhat more than mildly anticipated.


We'll be sure to superheroically provide more updates as they emerge.