FEATURED POST
Brit Oliver Kieran-Jones cast as Kurt's NYADA love on 'Glee'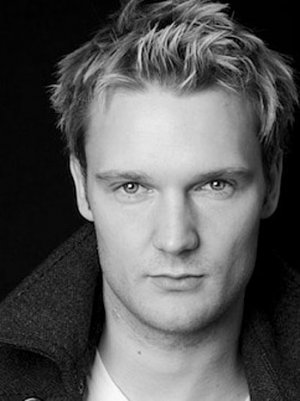 Last week on "Glee," Kurt finally made his New York dreams come true when he received a spring semester acceptance to NYADA, the music school attended by pal Rachel Berry.
Bing
:
More on "Glee"
|
Oliver Kieran-Jones
And, well, since Rachel's found new love at school, it might come as a shocker to fans that Kurt might, too. Which obviously would mean bad news for the love between Kurt (Chris Colfer) and Blaine (Darren Criss). In fact, "Glee" producers have revealed who
the great Klaine interloper
will be. 
Brit actor Oliver Kieran-Jones has been cast as freshman Kurt's new classmate -- and the head of the glee club at NYADA. Sparks are set to fly between the pair, which could mean the end of the recently split Klaine as we know it -- despite recent talk of a
maybe-reconciliation​
during Christmas break.
Kieran-Jones is a relative unknown, with a few episodes of Showtime's "Episodes" under his belt, but the "Glee" gig makes him a recurring character, with the possibility of a series regular bump if the show gets picked up for a fifth season. And Kieran-Jones should adapt to the still-nameless character well. After all, the Brit stage star (who's been featured alongside Kevin Spacey in "Richard II" and Ralph Fiennes in "Julius Caesar") just graduated from the real-life London version of NYADA, LAMDA. 

"Glee" airs Thursdays at 9 p.m. ET/PT on FOX.