FEATURED POST
What did Camille have to do with it?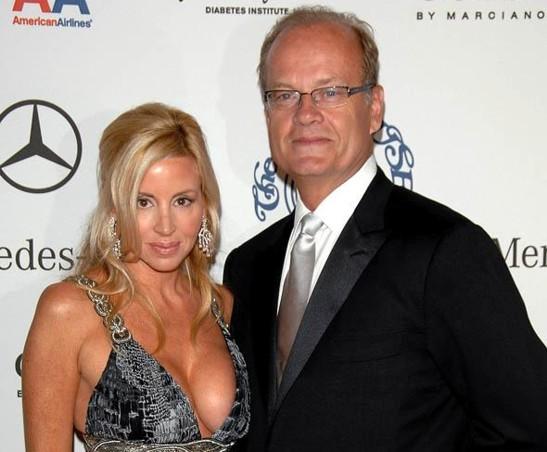 How much does Camille Grammer still get under her ex-husband's skin? Wednesday night, Kelsey Grammer walked out on a scheduled interview with CNN host Piers Morgan just because a teaser for the interview flashed a photo of the "Real Housewives of Beverly Hills" star.

Bing: More about Kelsey Grammer | Piers Morgan
"This was a shockingly unprofessional thing to do," Morgan tweeted later. "I wasn't even going to mention his ex-wife!"


Morgan noted that he chatted with the former "Frasier" star backstage, where he "said he was really looking forward to the interview." Apparently, that was when he was under the impression that it would focus on the second season of his new Starz series, "Boss," not his famous third ex-wife.
Plus: Geeking out on 'The Office' | TV shows for TV snobs
A spokesman for Grammer -- who doesn't have a Twitter account -- told the Hollywood Reporter that Morgan "needs to take responsibility for what he did to Kelsey," adding that "it's called accountability."


Typically, it's others who do the walking out on Grammer. For instance, Camille, his wife of 13 years, filed for divorce in 2010. Since then, Kelsey, 57,  has wed, and reproduced with, a 29-year-old Virgin Atlantic Airways flight attendant named Kayte Walsh. But the subject of Camille is still a sore one, with Grammer reportedly refusing to even speak her name during interviews.

"Piers Morgan Tonight" airs weeknights at 9 p.m. ET/PT on CNN.