FEATURED POST
What does that mean for FOX's flailing 'Touch'?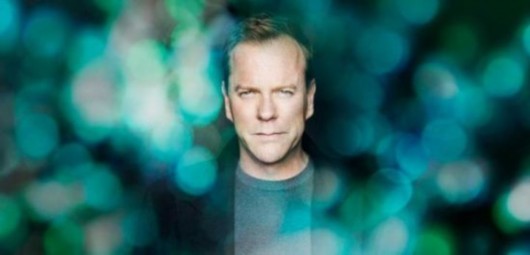 Admittedly, FOX's Friday night drama "Touch" is flailing -- bringing in just 2.7 million viewers on average.

But NBC is already chiming the death knell for the Tim Kring-produced FOX series, now in its second season.
Entertainment Weekly
reports that NBC has offered the star the central role in their pilot for the dark drama "The Black List," penned by Jon Bokencamp, about a hardened criminal who turns himself in to the cops -- and offers to spill on everyone's he's ever worked with. 
Given the fact that FOX won't likely decide the fate of "Touch" until their May upfronts, the offer seems a bit premature. But it would lock Sutherland in to a "second position" deal, not unlike the one Will Arnett recently locked for Greg Garcia's still-untitled CBS comedy, given the fact that "Up All Night" is not yet technically dead. 
It's unclear whether Sutherland will take the bait, but NBC's offer marks another bold move in a seemingly cutthroat pilot season, with major names locking deals across networks, and many boldfaced stars getting multiple offers. Given the caliber of talent Sutherland's bringing to the table -- especially with his stellar eight-season run with the FOX hit "24" -- it would behoove FOX to give the show another shot, perhaps in a more workable time slot. 
"Touch" airs Fridays at 9 p.m. ET/PT on FOX.