FEATURED POST
Matthew Weiner and co. forked over landmark fee to license 'Tomorrow Never Knows'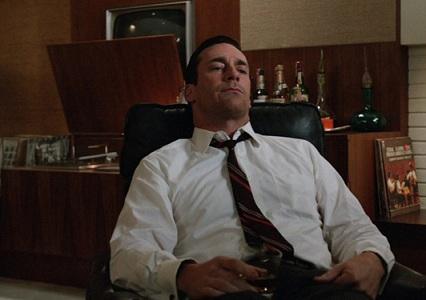 In recent years, primetime television series have entered into a mutually beneficial union with pop and indie music. It was a natural progression from the common practice of record labels licensing familiar songs by their artists for use in commercials. Back in 1966, that approach to advertising was first becoming en vogue, and as we learned in "Mad Men" this past Sunday, Don Draper is none too happy about being corralled into a changing culture. After all, the guy's finally found some stability after decades of running away from himself. 

 

 

It'd be interesting, then, to see Don's reaction when "Mad Men" production studio Lionsgate shelled out a reported $250,000 so that creator Matthew Weiner could integrate an original Beatles recording into his show. 

Wall Street Journal

 cites anonymous sources who say that's exactly how much Lionsgate OK'd to secure the rights to 

"Tomorrow Never Knows,"

 the album-ending 

"Revolver"

 cut that befuddled Don and then played ominously over the closing credits of 

"Lady Lazarus."




Bing: More on "Mad Men"

 |

The Beatles

 |

Matthew Weiner




In an interview with the Journal, Weiner denied the exact figure, although Lionsgate acknowledged it was their most costly TV licensing deal ever. Weiner does, however, insist the choice was "completely an artistic collaboration" between himself, 

Yoko Ono

, 

George Harrison

's widow Olivia and Apple Corps. He also explains that, "This song and that album is so revolutionary and just paved the way for the idea that you're in a very popular medium with a huge audience. When you take a risk like that it's really about the music and not about the audience. You lead them almost kicking and screaming into something new. I just admire that. And I think Don didn't." 




Far as full-fledged Beatle-mania arriving at the offices of Sterling Cooper Draper Pryce, Weiner says he's likely satisfied with this singular, triumphant marriage of business and commerce. Somewhere, Don Draper's pouring himself a glass of single malt, booking studio time for a jingle and taking a massive sigh of relief.




"Mad Men" airs Sundays at 10 p.m. ET/PT on AMC.