FEATURED POST
'Revenge' star talks about his hair, Nolan's connection to Emily and more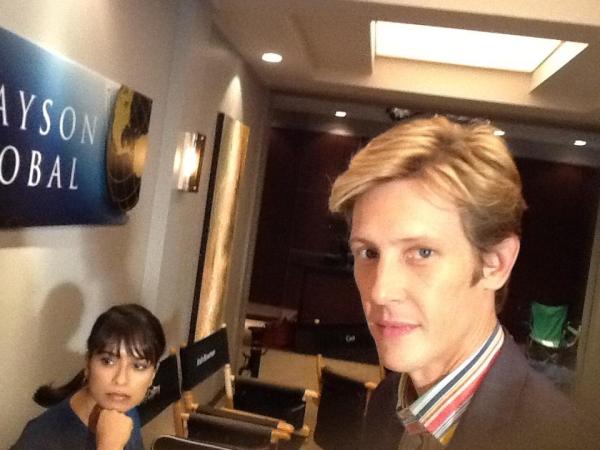 Gabriel Mann steals scenes like a thief in the night on ABC's addictive prime-time soap, "Revenge."
He not only knows it, but enjoys it. And fans, in turn, love him for his irresistible and cunning portrayal as tech billionaire, Nolan Ross. But there's more to Mann, 40, than this role, his hair and his young James Spader ways.
Bing: More on 'Revenge' | Gabriel Mann
Mann also won over viewers as Betty's (January Jones) seductive pal at the stables in Season 2 of "Mad Men." Remember him? His face was fuller, and his mane was darker then. But that rich-guy smirk was there then, too.
Plus: TV women who need to be saved | 11 of TV's scariest series
We caught up with Mann, a Vermont native, during a recent "Revenge" set visit to talk about Nolan's new haircut, his relationship with Emily (Emily VanCamp) and other fun stuff just in time for the drama's Season 2 return, Sunday, Sept. 30, on ABC.
MSN TV: Where do you draw inspiration from as Nolan?
Gabriel Mann: Initially, it was just kind of impulses that I had as to how this guy might talk and what his pacing is and his look and so forth. But it really evolved as we went. I was getting some social media feedback that there was sort of a James Spader, "Pretty in Pink" feeling that was coming out and finally after hearing that enough times, I had to go back and re-watch the film and I thought OK, "I must have subliminally channeled some of that character." Maybe. I see that in some of the gestures.
Is that why you changed your hair?
No, not necessarily. Spader actually had that long, '80s kind of mullet-y, thing happening. I suppose we could have gone there with the old hair. But I wanted the hair to be more of a compliment as opposed to a detriment. And I think even Nolan was realizing the hair last season wasn't helping him. So you know, as one does when you're a billionaire, you can do whatever you want, whenever you want.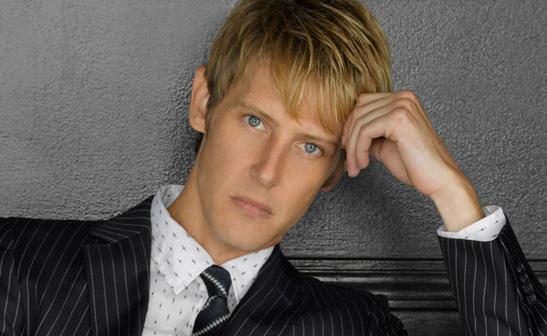 What is Nolan's objective in Season 2?
He's just Nolan but he won't be disrespected. Look, everybody gets a chance to be Nolan's friend. If they choose not to be, I can't predict what happens next because Nolan doesn't like it when his feelings get hurt. Barry Sloane is joining the show as a very mysterious new character named Aiden. There's also Jennifer Jason Leigh, who will be Emily's mom. And I've heard some rumors about some potential actors who are headed our way, later in the season. Hopefully, if we don't drive off a cliff before then, you will be very pleased and amazed by some of the people that may join us for a cocktail this season.
Twitter seems to be a big part of your world. Can you talk about the role of social media on the show and the use of terms like "revengenda?"
With the advent of social media now, the relationship between the show and the actors and/or creators, writers, whatever, has become much more symbiotic. So now we can take stuff directly out of the things and comments that people have said. We have a great time addressing that, because this is all about our fan base. And so it's fun to give them something back --sometimes to throw their expectations, but sometimes to give them exactly what they want.
Speaking of fans, a lot of them think Emily and Nolan are brother and sister. Are they?
Mike Kelley, our creator, refuses to give us an inch on any of that. I would be happy with however it went. To me, I think Nolan holds a candle for Emily, potentially, romantically. That's how I see it. That's not what anybody else says to me. But when you see the set-up for what the season is going to turn into, I think our proximities, Emily and I, are getting closer and closer. Where we ended last year was a really emotionally genuine spot. We were very much together. We are definitely in it to win it at this point. I would do anything for her, including compromise my own safety and, to a degree, my own morals. But we're just having so much fun.
"Revenge" returns Sunday, Sept. 30, at 9 p.m. ET/PT on ABC.