FEATURED POST
Veteran actor hopes his Showtime drama will make powerful people think twice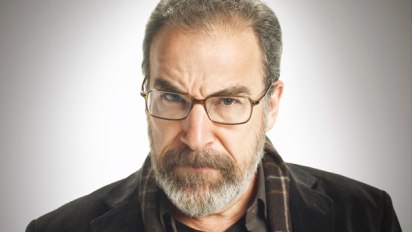 Mandy Patinkin's character on "Homeland" had the best lines in the Season 2 finale.
Who didn't cheer when a paternal Saul told Carrie (Claire Danes) she was the "smartest and the dumbest f------ person I've ever known"?
Bing: More on 'Homeland' |  Mandy Patinkin
But Patinkin, 60, didn't know how viewers would react to the beloved, award-winning Showtime drama when he first took the role, he said. Now, the most powerful men in the world want to discuss "Homeland" with him.
"We didn't know whether this show would be embraced or not," Patinkin said in the January issue of Esquire. "And then you're talking to President Clinton about it. President Obama spoke to me about it. As Shakespeare said, 'We are the mirror up to nature.' So our job is to mirror human nature, and that's what I feel 'Homeland' is doing."
Plus: TV's best marriage proposals | TV characters we lost in 2012
Patinkin, who will always be Inigo Montoya to fans of "The Princess Bride," added that he wants "Homeland" to make Heads of State and others look at the world in new ways.
"My hope is that before someone in real power makes a horrible decision," Patinkin said. "Something they've read or seen -- even a TV show -- might make them think twice, or a third time. Or a fourth time."
"Homeland" returns for Season 3 in the fall of 2013.