FEATURED POST
Network denies recent tabloid claims as negative press continues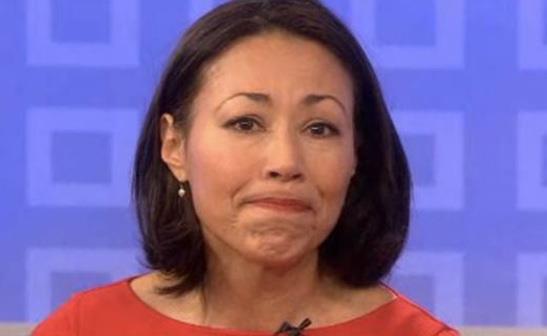 Could Ann Curry get the last laugh?
The 56-year-old ousted "Today" anchor is reportedly penning a tell-all book that publishers are chomping at the bit to get, offering up as much as $8 million, In Touch reports. The cover story goes on to say that, "the secret book has her old bosses in a panic," and describes Curry's old co-anchor, Matt Lauer, as "terrified and humiliated." 
Bing: More on 'Today' | Ann Curry
But NBC denies that such a book exists, telling the Huffington Post, "We are focused on covering several major news stories and producing the best show we can for our viewers, not on year-old gossip."
Plus: 10 reasons to love 'The Mindy Project' | TV's hottest moms | 'Full House': Where are they now? 
NBC fired Curry in June 2012 and has been lambasted with negative press ever since. Rumors that Lauer was behind her firing has angered fans, inspired a number of high-profile stories and sparked the Brian Stelter book, "Top of the Morning: Inside the Cutthroat World of Morning TV."
Although Lauer is portrayed as a villain in the book, Stelter hasn't been much kinder to Curry, saying she, "wasn't good at her job." Meanwhile, NBC executives and employees are reportedly upset with Curry and think she helped Stelter dig up dirt on "Today." If Curry were to write her own tell-all book, she'd have to sever her ties with the network. She's currently NBC News' national and international correspondent and anchor at large. 
"Today" airs weekday mornings on NBC.