FEATURED POST
'SNL' star gets his boss' seal of approval and shot at prime time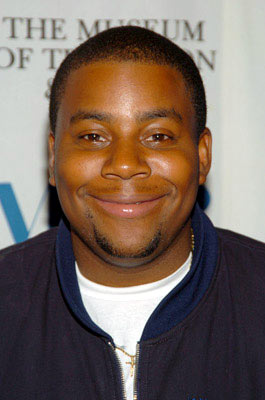 Kenan Thompson is ready for his close-up.
The long-time "Saturday Night Live" star is developing an NBC sitcom with the help of his boss, Lorne Michaels, and "SNL" scribe, Bryan Tucker, reports TV Guide and the Hollywood Reporter.
Bing: More on 'Saturday Night Live' | Kenan Thompson | Lorne Michaels | Bryan Tucker
Thompson, 34, will star in the comedy, as well as write and executive produce it. He'll play a New Yorker who leaves behind his life in the city to live with his wife and her parents in the suburbs.
Plus: A four-course TV menu for Thanksgiving weekend | The grossest things ever eaten on TV
Thompson, an Atlanta native, has been on "Saturday Night Live" for 10 seasons. He is also best known as a child actor on Nickelodeon's "All That" and "Kenan & Kel" and 2004's "Fat Albert." His signature "SNL" impersonations include Whoopi Goldberg and Charles Barkley.
As for Michaels, this is his second NBC sitcom in development. He's also working on a fraternal comedy with "SNL" star Seth Meyers  and his brother, Josh Meyers.
"Saturday Night Live" airs Saturdays at 11:35 p.m. ET/PT on NBC.