FEATURED POST
The casts of 'That '70s Show,' '90210', 'The X-Files' and more set to appear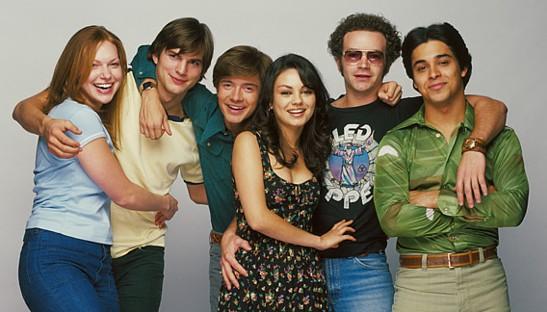 "That '70s Show" stars Ashton Kutcher, Mila Kunis , Laura Prepon and Wilmer Valderrama will reunite for "The FOX 25th Anniversary Special," according to the Huffington Post. The two-hour show will feature cast members sharing favorite series memories.

Kutcher and Kunis agreed to appear just to rub their Hollywood success stories in the faces of Shannen Doherty, Jason Priestley, Ian Ziering and Gabrielle Carteris from the original "Beverly Hills, 90210." (Just kidding. But seriously, we do wonder why Luke Perry's name is not mentioned. What better booking does he have that night?)


Also reuniting will be "In Living Color" stars/brothers Keenen Ivory, Marlon and Shawn Wayans, "The X-Files" co-stars David Duchovny and Gillian Anderson and the cast of "Married … With Children."


The current FOX lineup will be represented by, among others, "American Idol" judges Steven Tyler, Jennifer Lopez and Randy Jackson, and host Ryan Seacrest.


"The FOX 25th Anniversary special" airs Sunday, April 22, at 8 p.m. ET/PT on FOX.