FEATURED POST
HBO fantasy drama will have longer episodes in Season 3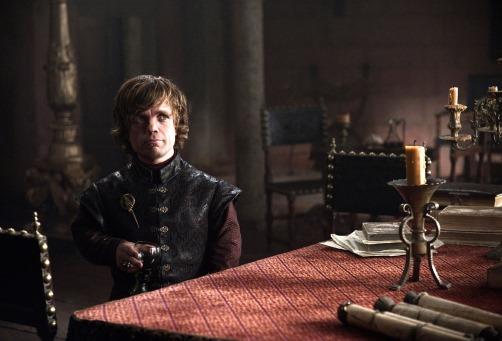 "Game of Thrones" fans will get a lot more of the fantasy-driven drama when it returns for a third season.
There will be 10 episodes still. But showrunners David Benioff and Dan Weiss said they will expand each installment to accommodate the heady content from the nearly 1000-paged "A Storm of Swords," the inspiration for Season 3 and George R.R. Martin's lengthiest novel in the series.
Bing: More on 'Game of Thrones' | George R.R. Martin| David Benioff | Dan Weiss
"There's almost another full episode's worth of extra minutes spread across the season," Weiss told Entertainment Weekly. "One of the great liberties with HBO is we're not forced to come in at a specific time. We can't be under 50 minutes or over 60, but that gives us a lot of flexibility."
Plus: Best and worst shows of 2012 | Holiday viewing guide
"Last year we had a lot of 52-minute episodes," Benioff said. "This year is a lot of 56, 57."
As for the Season 3 finale, it's expected to be more than an hour long. The extension requires special permission from HBO executives, who in the past gave Benioff and Weiss the green light for an extended pilot and second-season finale. Both installments exceeded an hour.
Season 3 isn't complete yet, so the lengths could change, but HBO, Benioff and Weiss are confident this will be the biggest "Game of Thrones" yet.
"All 10 episodes gained a minute or two from past seasons with the finale very possibly exceeding 60 minutes," HBO said in a statement.
Season 3 of "Game of Thrones" kicks off Sunday, March 31, at 9 p.m. ET/PT on HBO.