FEATURED POST
Rocker reportedly 'distraught' when the Donald gave him the boot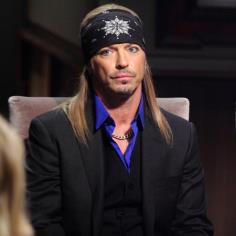 If it seemed like Bret Michaels took it hard when Donald Trump fired him on Sunday's "Celebrity Apprentice," it was worse than it looked.
"Bret was crying and totally distraught after he was fired," a show insider told Radar Online. "Bret totally went into the show believing he was going to win again. He couldn't believe it that he was let go so quickly. It was brutal to watch him freaking out the way he did."
Bing: More on 'Celebrity Apprentice' | Bret Michaels
In case you missed it -- and the low ratings imply you did -- the boardroom elimination came down to the former Poison frontman and La Toya Jackson and Trump decided to give Michaels, a former "Celebrity Apprentice" winner, the boot. The aging rocker was the only past winner to come back for the all-star edition.
Plus: 10 reasons we now hate 'Glee' | What's your Bravo personality? | 'Dancing With the Stars' cast
"I got hired big on the show, and I've been fired big," Michaels said on CBS' "The Talk" Monday, adding that he was shocked and heartbroken. "I thought they were punking me."
"All-Star Celebrity Apprentice" airs Sundays at 9 p.m. ET/PT on NBC.