FEATURED POST
Letterman sidekick says recent statements were misconstrued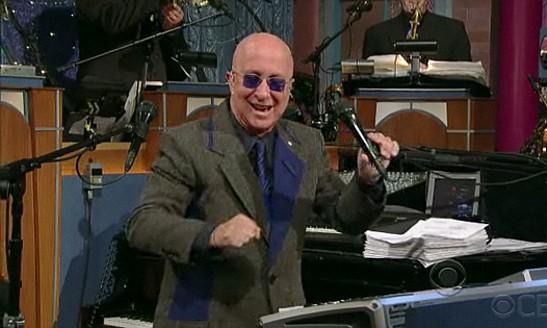 Paul Shaffer is in no hurry to ditch David Letterman after serving as his television band leader and sidekick for 30 years.
Bing: 'Late Show with David Letterman' | Paul Shaffer
Last week, he was quoted by TV Guide Canada saying: "We've been on 30 years, so now we've got another two years" and "I'm going to be certainly ready to lie down after that, take a nap."


The bespectacled 62-year-old claims the two quotes were unrelated, but were strung together to imply something he didn't mean.


"It's true that the show was recently extended for two years, and yes, someday when it's all over, I will most likely take a nap," he said in a prepared statement. "But I hope that day never comes. As long as the show goes on, I will be there for as long as Dave wants me on it."
According to the Hollywood Reporter, Shaffer earns $5 million a year to appear on "The Late Show With David Letterman." And, if nothing else, that explains it all right there.
"The Late Show With David Letterman" airs weeknights at 11:35 p.m. ET/PT on CBS.