FEATURED POST
Ryan Murphy dispels rumors and confirms whole cast's return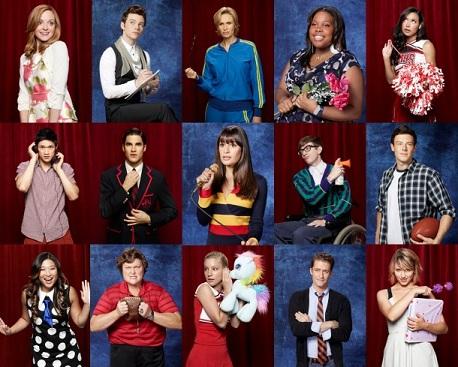 The opening theme song to
"Full House"
once asked, "Whatever happened to predictability?" Well, for one thing, Twitter. As
we reported
last week, "Glee" cast members
Amber Riley
and
Dianna Agron
 sent out some pretty mixed messages via social media about the future of their McKinley High alter-egos. And with the Season 3 finale and big graduation ceremony only five days away, the buzz mill immediately churned with gossip about who may or may not come back next year.
Perhaps tired of the speculation and weary of his young actors' loose lips, creator Ryan Murphy
spoke with Vulture
earlier today, separating fact from fiction. In a nutshell, fans of Mercedes, Quinn, Kurt, Finn, Santana and the show's outgoing seniors can breathe easy.
Also:
What TV shows are returning next season?
Murphy tells Vulture that, "Anyone who is a regular is coming back. Everyone said yes." He also addressed Riley and Agron's Tweets, explaining, "I think Amber was talking about that bittersweet feeling of, 'I'll never be in the choir room with that exact group of people.' At least that's what she told me ... When I read that [Tweet,] I said, 'I think people will misconstrue that.' She's excited about where her character is going. They all are. I wanted to do the right thing by all of them."
Don't get too excited though. Murphy also concedes that some of the college-bound "Glee" kids may not appear in the entire next slate of episodes, but assures his audience that, "When I told [the cast] what the next season was, I think they all liked it because they all get to grow and be back to struggling."
One thing's certain: Between firming up the future for "Glee" and prepping another anticipated installment of
"American Horror Story,"
Murphy himself won't be struggling to make a living any time soon.
The Season 3 finale of "Glee" airs Tuesday, May 22, at 9 p.m. ET/PT on FOX.