FEATURED POST
Bryan Cranston says last eight will be a 'roller coaster ride to hell'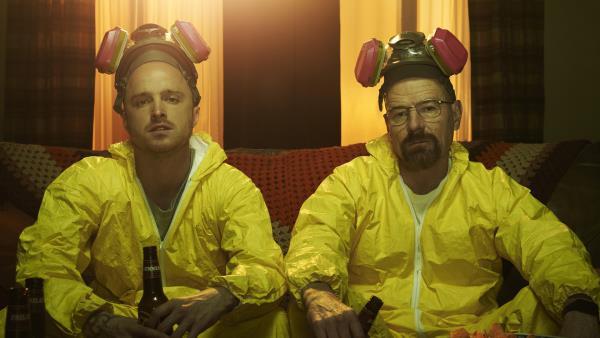 It's a countdown to summer for "Breaking Bad" fans. That's when the beloved drama's final eight episodes will air.
To drum up excitement, stars Bryan Cranston, Aaron Paul, Bob Odenkirk and Dean Norris did a quick behind-the-scenes video while shooting the second half of Season 5. Click here to see the video, which is also available on AMCtv.com.
Bing: More on 'Breaking Bad' | Bryan Cranston | Aaron Paul |  Bob Odenkirk | Dean Norris
In the video, Cranston, who stars as meth king Walter White, says the last eight installments will be a "roller coaster ride to hell."
Plus: 10 reasons we now hate 'Glee' | What's your Bravo personality? | 'Dancing With the Stars' cast
Meanwhile, Paul and Norris hint that their characters will turn on Walter after years of being deceived. "He's been using me and manipulating me, and I hate him," Norris says of his character Hank.
Are you excited about the end of "Breaking Bad" or will your heart break with every episode?
"Breaking Bad" returns summer 2013 on AMC.