FEATURED POST
Troubled actress shows up at shoot hours late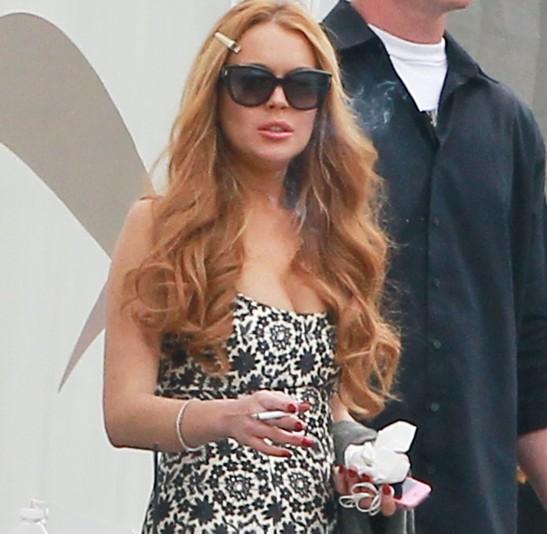 Lindsay Lohan angered the cast and crew of "Glee" on Wednesday, according to independently sourced reports in both Us Weekly and E! Online.

Bing: More about Lindsay Lohan | Video: Watch episodes and clips of 'Glee'

During the second of a three-day shoot for a May 15th guest appearance, the troubled actress showed up either three or six hours late (depending on which report you want to believe) and completely unprepared.

"Lindsay was a total nightmare yesterday," an unnamed source told E! "When she did finally arrive, she just didn't want to be there. She did not want to work. She had not memorized her lines, and she kept disappearing so no one could find her."

Us added that La Lohan had a "million demands" including a giant trailer.

Lohan's spokesman confirmed at least the lateness part to E!, blaming it on a "misunderstanding" about the call time.
Also: 'Glee' tribute episodes
According to both reports, actress Dot Marie Jones (Coach Beiste) tweeted, then later deleted, the following message: "Gonna be a long day!! Some ppl show up late and just throw a wrench in things. Not cool!"


In the episode, which wraps shooting today, Lohan plays herself as a guest celebrity judge -- alongside
Rex Lee
and
Perez Hilton
-- at the annual Nationals performance.
Hilton has remained uncharacteristically​ mum about the situation.

Want more TV? Be sure to like MSN TV on Facebook and follow MSN TV Twitter.
"Glee" airs Tuesdays at 8 p.m. ET/PT on FOX.