FEATURED POST
Drama serves up the lowest rated in-season premiere ever for a big-four network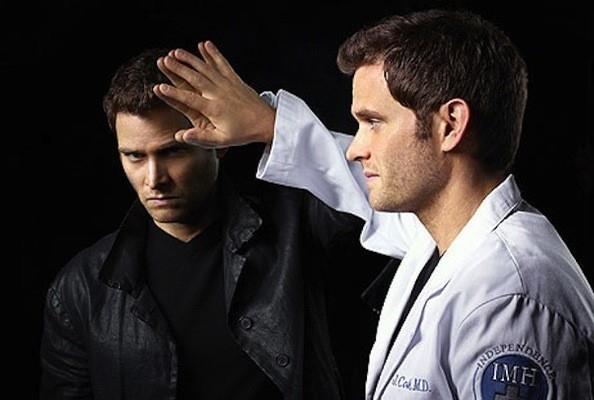 Expectations were hardly sky-high for NBC's new Jekyll and Hyde drama "Do No Harm," but the new series, which premiered Thursday at 10 p.m., bombed big time, bringing in, according to
Deadline.com
, only a 0.9 share and a mere 3.13 million viewers -- the lowest rated in-season premiere ever by any scripted show on the big four networks. 
The low turn-out likely means a quick death for the series, which stars Steven Pasquale -- late of "Rescue Me" -- as Dr. Jason Cole, a neurosurgeon whose life faces upheaval when an alternate personality, Ian Price, takes over his body every night. Phylicia Rashad co-stars as medical director Vanessa Young. 

In the tough TV climate these days, networks shows have at best two weeks to prove themselves, and if "Do No Harm" fails to raise its numbers next week, it will likely be the latest mid-seasoner to get the axe -- although NBC has yet to pull the plug.
So what's to blame? The pre-launch marketing no doubt played a factor, as did a soft lead in with "The Office" at 1.9. The show also suffered some stiff competition from ABC's "Scandal" and CBS's "Elementary."
Of course, then there's the Jekyll and Hyde premise -- a
tried-but-frequently​-failed
idea when it comes to TV, with NBC's 2008 Christian Slater-starrer "My Own Worst Enemy," which also died a quick death, despite more promotion and star power involved. 
"Do No Harm" airs Thursdays at 10 p.m. ET/PT on NBC -- at least for now.