FEATURED POST
'Bounty Hunter' star to show acting chops for the first time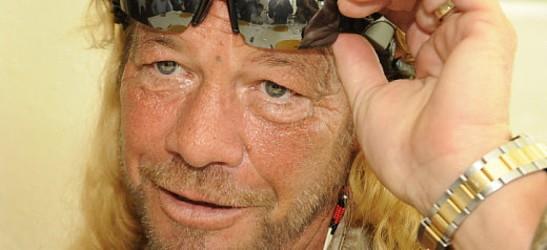 Duane "Dog " Chapman, longtime star of A&E's "Dog the Bounty Hunter," will guest star in an upcoming "Hawaii Five-0," according to TVGuide.com. He and his his wife, Beth, will play themselves.


Bing:  More on Duane Chapman | "Hawaii Five-0"


In the episode, airing Monday, March 18, a dead body drops on the Dog's SUV, and a murder suspect is tracked down by Catherine (Michelle Borth) to a roller derby.


The pairing makes sense. Although Chapman has yet to achieve Don Ho's former pop-cultural association with Hawaii, he is way more famous than any of any of the actors gracing this reboot of the '70s crime series, now in its third season.


Plus: TV's real-life couples | Love lessons from 'The Bachelor' | TV's top dogs


Although Dog's IMDB page shows no previous acting experience, he's had plenty of it on his own show. For instance, he acts like he catches most of the fugitives when it's his faster son, Leland, who usually gets there first. He also acts like a person who isn't racist.


"Hawaii Five-0" airs Mondays at 10 p.m. ET/PT on CBS.