FEATURED POST
New cast addition Shirley MacLaine thinks so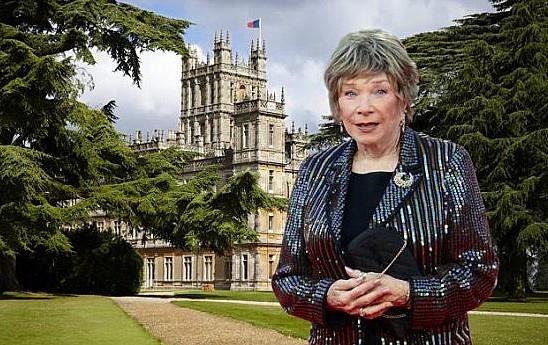 "Downton Abbey" may not be the only series filming in England's Highclere Castle. According to new cast member Shirley MacLaine, the 400-year-old family estate also hosts its own live-action version of "Scooby-Doo."
Bing: More about 'Downton Abbey'

"Highclere was haunted and the pictures came off the wall," the Oscar-winning actress and spiritualist told the New York Daily News. "The energy of the castle, grounds, (its) past and the hauntings was inspiring."
 
Plus: TV hipsters | TV resolutions for 2013 | Reality dramas of the future
In Season 3, which premieres Sunday on PBS, MacLaine plays the scrappy American mother of Elizabeth McGovern's Lady Cora.


Parts of King Tut's tomb once occupied Highclere's bowels, a fact of which MacLaine was keenly aware, according to the story. They were stored in the castle following the mysterious death of its master, the fifth Earl of Carnarvon, who famously bankrolled archeologist Howard Carter's 1922 discovery of the tomb. (Four months later, the Earl was found dead of a mosquito bite in Egypt, and the curse of Tutankhamun was born.)


MacLaine, 78, said the ghosts of Highclere were apparently "Downton Abbey" fans, however, since they never interfered once cameras started rolling.

Do you think this could be true, or is MacLaine one sandwich short of a picnic?


Season 3 of "Downton Abbey" premieres Sunday, Jan. 6, at 9 p.m. ET/PT on PBS.