FEATURED POST
50th anniversary special reaches new dimensions in the U.K.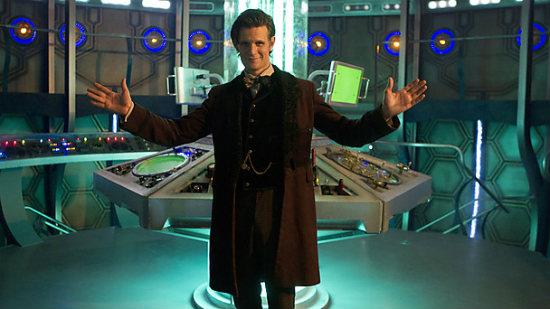 The "Doctor Who" franchise is turning 50 in style.
The BBC announced this year's anniversary special will be broadcast in 3-D and shown on the telly and in movie theaters in the U.K. The untitled special is scheduled to air Nov. 23, the same day fans initially entered this world five decades ago, Zap2It reports.
Bing: More on 'Doctor Who'  
This will be the first time "Doctor Who" has been broadcast in 3-D. Other details have yet to be released and it is unknown if BBC America will give fans the 3-D experience, too.
Plus: TV costars who fell in love in real life  | 10 things 'The Bachelor' taught us about dating
"It's about time," said Steven Moffat, the show's executive producer, in a statement regarding the move to 3-D. "Technology has finally caught up with 'Doctor Who' and your television is now bigger on the inside. A whole new dimension of adventure for the Doctor to explore."
"Doctor Who" Season 7 returns Saturday, March 30, at 8 p.m. ET/PT on BBC and BBC America.