FEATURED POST
Co-hosts spoof 'Hawaii Five-0,' 'Vegas,' 'CSI,' 'Blue Bloods,' 'Elementary'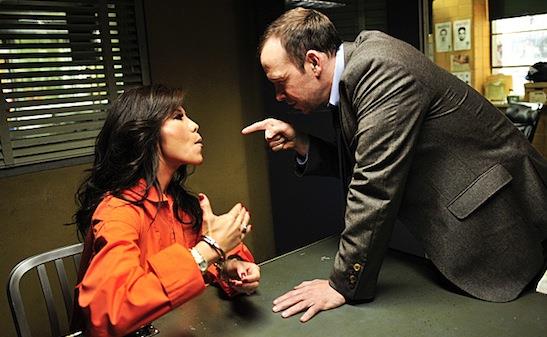 Alex O'Loughlin, Scott Caan, Daniel Dae Kim, Dennis Quaid, Jason O'Mara, Ted Danson, Aidan Quinn, Jon Michael Hall and Donnie Wahlberg will spoof their own shows, with the help of "The Talk" co-hosts. The light-hearted prime-time/daytime crossovers will air during "The Talk" throughout the week of Feb. 18.
Julie Chen, Sara Gilbert, Sharon Osbourne, Sheryl Underwood and Aisha Tyler will reveal whether they've got the chops for primetime drama when they spoof CBS's "Hawaii Five-0," "Vegas," "CSI: Crime Scene Investigation," "Blue Bloods" and "Elementary." After teaming up with CBS' top crime-fighters, they may also pick up a few interrogation tactics.
Plus: TV's most influential African-Americans | Breakout stars of the season | 'Downton Abbey' shockers

"These hilarious spoofs featuring 'The Talk' hosts and some of the Network's biggest stars offer an unprecedented opportunity to promote both day parts in a new way, showcase how funny these women are and attract new fans," said Angelica McDaniel, Senior Vice President, CBS Daytime.
Here's the spoof lineup for the week:
Monday: "Hawaii Five-0" featuring Aisha Tyler, Alex O'Loughlin (Steve McGarrett), Scott Caan (Danny "Danno" Williams) and Daniel Dae Kim (Chin Ho Kelly).
Tuesday: "Vegas" featuring Sara Gilbert, Dennis Quaid (Ralph Lamb) and Jason O'Mara (Jack Lamb).
Wednesday: "CSI: Crime Scene Investigation" featuring Sheryl Underwood and Ted Danson (D.B. Russell).
Thursday: "Elementary" featuring Sharon Osbourne, Aidan Quinn (Captain Tommy Gregson) and Jon Michael Hill (Detective Marcus Bell).
Friday: "Blue Bloods featuring Julie Chen and Donnie Wahlberg (Danny Reagan).
"The Talk" airs weekdays on CBS.