FEATURED POST
CBS to air new episodes of canceled drama on Saturdays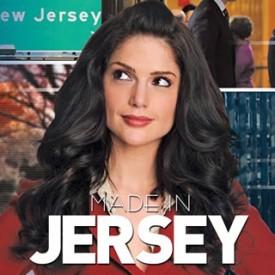 Good news, Janet Montgomery fans. She's back.
Bing: More on 'Made in Jersey' | Janet Montgomery
Montgomery, who wowed a limited number of viewers on CBS' canceled legal drama, "Made in Jersey," will enjoy a little more time on our televisions.
Plus: Grossest things ever eaten on TV | TV's dream coworkers and workplaces
The Eye network killed "Made in Jersey" after two low-rated episodes but is moving the show to Saturdays, Deadline reports. Look for new episodes to be burned off beginning Nov. 24.
When CBS first rolled out "Made in Jersey," a fish out of water drama about a street-smart lawyer, a number of TV critics and journalists described Montgomery, 27, as a winsome "one to watch." Unfortunately for the British actress, viewers didn't follow suit.
Here's hoping CBS gives her another chance. Just look at Alex O'Loughlin. The network's execs gave him three shots -- "Moonlight" and "Three Rivers" -- before "Hawaii Five-0" was the charm.
"Made in Jersey" returns Saturday, Nov. 24, at 8 p.m. ET/PT on CBS.