FEATURED POST
Truth or Dare game breaks out at press conference for 'The Following'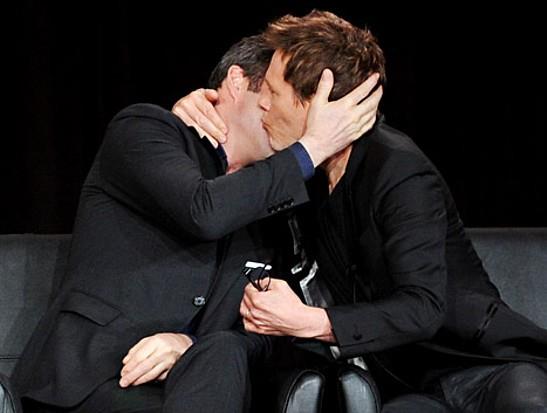 Less than zero degrees separated James Purefoy from Kevin Bacon on Tuesday, when the co-stars of a new FOX series responded to a press-conference question by sucking face.


Bing: More on Kevin Bacon | 'The Following'


Premiering on Jan. 21, "The Following" is a "24"-like thriller in which Bacon plays a retired FBI agent on the trail of a serial killer (Purefoy). According to US Magazine, a reporter attending the series' panel at the Television Critics' Association conference in L.A. inquired about the chemistry between the two characters; specifically, whether they might ever kiss.


"Anything could happen," Bacon replied. And then it did.


After unlocking lips, Purefoy said: "Rule nothing in, nothing out."


And that, ladies and gentlemen, is how you really promote your new TV show.


"The Following" premieres Mon., Jan. 21, at 9 p.m. ET/PT on FOX.